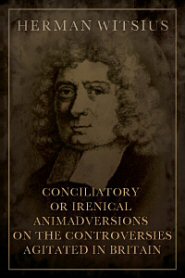 Chapter 17 of Herman Witsius' "On the Controversies" is all about the manner and order of preaching the law and the gospel.  It's a helpful chapter!  At the beginning Witsius notes the specific or "stricter" definitions of the law and the gospel:
…It is required [to know], in what manner and order the preaching of the law should accompany that of the gospel. To the determination of which question, we must first know, what is understood by the law, and what by the gospel.

The law here signifies that part of the Divine word which consists in precepts and prohibitions, with the promise of conferring a reward upon them who obey, and a threatening of punishment to the disobedient.

The gospel signifies the doctrine of grace, and of the fullest salvation in Christ Jesus, to be received of elect sinners by faith.

Therefore every prescription of virtues and duties, all exhortations and dissuasions, all reproofs and threatenings also all the promises of a reward in recompense of perfect obedience, belong to the law.

But to the gospel appertains whatever can give a sinner the hope of salvation, namely, the doctrine concerning the person, offices, states, and benefits of Jesus Christ, and all the promises wherein is included the pardon of sins, and the annexed possession of grace and glory, to be obtained by faith in him.

This is the strictest notion of both words, to which we must attend, in the whole of this disputation.

 Herman Witsius, Conciliatory or Irenical Animadversions on the Controversies Agitated in Britain, trans. Thomas Bell (Glasgow: W. Lang, 1807), 179–180.
Shane Lems
Covenant Presbyterian Church (OPC)
Hammond, WI, 54015