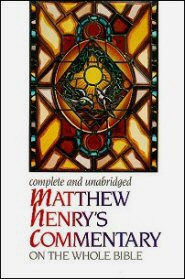 Romans 12:9a says, "Love must be without hypocrisy" (NET). Matthew Henry said this love is affectionate and respectful. Concerning the latter he wrote,
2) A respectful love: In honor preferring one another (v10b). Instead of contending for superiority, let us be forward to give to others the pre-eminence. This is explained in Phil. 2:3, Let each esteem other better than themselves.

And there is this good reason for it, because, if we know our own hearts, we know more evil by ourselves than we do by any one else in the world. We should be forward to take notice of the gifts, and graces, and performances of our brethren, and value them accordingly, be more forward to praise another, and more pleased to hear another praised, than ourselves….

Matthew Henry, Matthew Henry's Commentary on the Whole Bible: Complete and Unabridged in One Volume (Peabody: Hendrickson, 1994), 2228.
Shane Lems
Hammond, WI