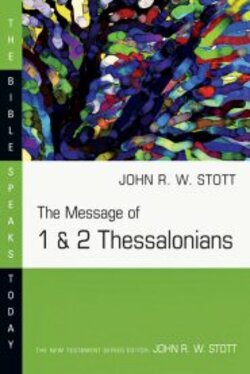 The Christians who were part of the new church plant in Thessalonica around 50AD knew quite a bit about persecution and suffering. Not only did they receive the Word with much affliction, they also had to deal with ongoing persecution (1 Thes. 1:6; 2 Thes. 1:5, etc.). And it was serious enough that Paul, Timothy, and Silas (the church planters) were very worried about them (1 Thes. 3:1-5). So in 2 Thessalonians 1:5-10 the Missionary Team reminds the Christians in Thessalonica about God's justice and perfect judgment. Here are John Stott's helpful comments on these verses. These comments are helpful for us to think about as followers of Jesus today:
Of course it takes spiritual discernment to see in a situation of injustice (like the persecution of the innocent) evidence of the just judgment of God. Our habit is to see only the surface appearance, and so make only superficial comments. We see the malice, cruelty, power and arrogance of the evil men who persecute. We see also the sufferings of the people of God, who are opposed, ridiculed, boycotted, harassed, imprisoned, tortured and killed. In other words, what we see is injustice—the wicked flourishing and the righteous suffering. It seems completely topsy-turvy. We are tempted to inveigh against God and against the miscarriage of justice. 'Why doesn't God do something?' we complain indignantly. And the answer is that he is doing something and will go on doing it. He is allowing his people to suffer, in order to qualify them for his heavenly kingdom. He is allowing the wicked to triumph temporarily, but his just judgment will fall upon them in the end.
 John R. W. Stott, The Message of Thessalonians: The Gospel & the End of Time, The Bible Speaks Today (Leicester, England; Downers Grove, IL: InterVarsity Press, 1994), 147.
Shane Lems
Covenant Presbyterian Church (OPC)
Hammond, WI, 45015