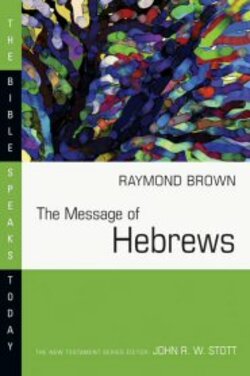 Hebrews 3:1 calls Jesus "our Apostle". The whole verse goes like this: Therefore, holy brothers and sisters, who share in the heavenly calling, fix your thoughts on Jesus, whom we acknowledge as our apostle and high priest (NIV). That's something we might not think about as we contemplate who Jesus is for us. But it is good to remember this verse and truth! I appreciate how Raymond Brown commented on this reality, that Jesus is our apostle:
They are to consider Christ as apostle. He is God's envoy, messenger, or ambassador, sent by the Father. In first-century thought and practice the specially appointed envoy possessed the full powers and was regarded as the personal representative of the one sending him. Jesus has been sent to fulfil a definite mission for God. He was sent not only to proclaim the truth but also to manifest it (1:2–3). Moreover, in this passage we may also discern a further aspect of his work as God's apostle. He is also sent to form or establish a house, or household, a redeemed community (3:6). The preceding chapters of the letter have already hinted at the writer's doctrine of the church; in Christ we are sons, brothers, children and partners. But here we begin to realize the importance of the Christian family in the thinking of the author. Christ came not only to save fallen individuals but to gather a vast company of his followers, the redeemed people of God. This epistle has little time for the spiritual individualist. Believers are to recognize the immensely important ministry that they can exercise towards other Christians and to take such responsibility seriously: 'Let us consider how to stir up one another to love and good works.' The regular meeting for worship and fellowship must not be neglected and Christian people must give all the encouragement they can to other believers. Christians are here described as those who belong to God's house, and Christ was sent into the world to save them and bring them into this enriching, secure and eternal company.
 Raymond Brown, The Message of Hebrews: Christ above All, The Bible Speaks Today (Leicester, England; Downers Grove, IL: InterVarsity Press, 1988), 76–77.
Shane Lems
Hammond, WI, 54015