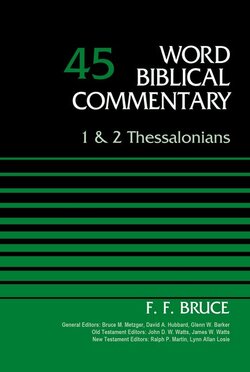 1 Thessalonians is an ancient letter from the missionary team of Paul, Silas, and Timothy to the newly planted church in Thessalonica.  The missionary team and the church plant had a deep bond of Christian love.  Paul and his team wanted so badly to get back to the church plant to be with the brothers and sisters there.  And the missionary team was, in a biblical way, proud of these new Christians.  For example, in 2:19 the missionary team asks the church plant a rhetorical question – and answers it themselves: "For who is our hope or joy or crown to boast of before our Lord Jesus at his coming? Is it not of course you? For you are our glory and joy!" (NET). 
What does it mean that the Thessalonian church plant is the missionary team's boast and glory?  Aren't we to only boast in the Lord and in the cross of Christ?  I appreciate how F.F. Bruce explained this:
And how did glorying in his converts relate to Paul's resolve not "to glory except in the cross of our Lord Jesus Christ" (Gal 6:14)? His glorying in his converts, as he saw the grace of God manifested in them, was but a phase of his paramount glorying in the cross. They were the fruit of the preaching of the cross: Christ crucified was demonstrated afresh by their faith to be the power and wisdom of God.
F. F. Bruce, 1 and 2 Thessalonians, vol. 45, Word Biblical Commentary (Dallas: Word, Incorporated, 1982), 58.
I also appreciate Calvin's comments on this:
When he [Paul] calls them his hope and the crown of his glory, we must not understand this as meaning that he gloried in anyone but God alone, but because we are allowed to glory in all God's favors [blessings], in their own place, in such a manner that he is always our object of aim…. We must, however, infer from this, that Christ's ministers will, on the last day, according as they have individually promoted his kingdom, be partakers of glory and triumph. Let them therefore now learn to rejoice and glory in nothing but the prosperous issue of their labors, when they see that the glory of Christ is promoted by their instrumentality.
John Calvin and John Pringle, Commentaries on the Epistles of Paul the Apostle to the Philippians, Colossians, and Thessalonians (Bellingham, WA: Logos Bible Software, 2010), 263–264.
Shane Lems
Hammond, WI, 54015