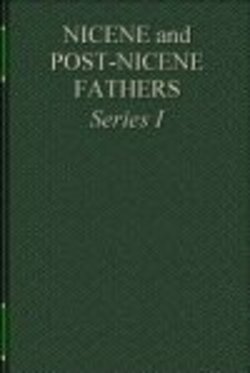 I'm sure most of us have heard the criticism that some Christians have Bibles that are dusty. That is, too often Christians simply don't read their Bibles so their Bibles get dusty, so to speak. We're not the only generation of Christians that haven't read our Bibles as we should. One well-known preacher in the early church, Chyrsostom (d. 407), brought up this topic in a sermon he preached in Antioch. The sermon was on John 4 where Jesus meets the Samaritan woman at Jacob's well. It's a very good sermon. Chrysostom does an excellent job pointing out the contrasts between how the woman accepted Jesus and how many Jews rejected him. At one point Chrysostom commends the woman for staying with Jesus, listening to his words and eventually believing in him. Then he rebukes his congregation:
Let us now after this be ashamed, and blush. A woman who had had five husbands, and who was of Samaria, was so eager concerning doctrines, that neither the time of day, nor her having come for another purpose, nor anything else, led her away from enquiring on such matters – but we not only do not enquire concerning doctrines, but towards them all our dispositions are careless and indifferent. Therefore everything is neglected.
For which of you when in his house takes some Christian book (volume/Bible book) in hand and goes over its contents, and searches the Scriptures? None can say that he does so, but with most we shall find draughts (games) and dice, but books nowhere, except among a few. And even these few have the same dispositions as the many; for they tie up their books, and keep them always put away in cases, and all their care is for the fineness of the parchments, and the beauty of the letters, not for reading them. For they have not bought them to obtain advantage and benefit from them, but take pains about such matters to show their wealth and pride. Such is the excess of vainglory.
I do not hear any one boast that he knows the contents of the book, but that he hath a book written in letters of gold. And what gain, tell me, is this? The Scriptures were not given us for this only, that we might have them in books, but that we might engrave them on our hearts. For this kind of possession, the keeping the commandments merely in letter, belongs to Jewish ambition; but to us the Law was not so given at all, but in the fleshy tables of our hearts. And this I say, not to prevent you from procuring Bibles, on the contrary, I exhort and earnestly pray that you do this, but I desire that from those books you convey the letters and sense into your understanding, that so it may be purified when it receiveth the meaning of the writing.
I am always saying this, and will not cease to say it. Is it not strange that those who sit by the market can tell the names, and families, and cities of charioteers, and dancers, and the kinds of power possessed by each, and can give exact account of the good or bad qualities of the very horses, but that those who come hither should know nothing of what is done here, but should be ignorant of the number even of the sacred Books? If thou pursuest those worldly things for pleasure, I will show thee that here is greater pleasure….
Yes! Here – in Scripture – is greater pleasure!
The above quote is found in Schaff, Philip, ed. Saint Chrysostom: Homilies on the Gospel of St. John and Epistle to the Hebrews. Vol. 14. A Select Library of the Nicene and Post-Nicene Fathers of the Christian Church, First Series. New York: Christian Literature Company, 1889.
Shane Lems
Covenant Presbyterian Church (OPC)
Hammond, WI, 54015