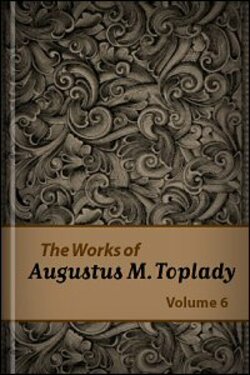 Today for Music Monday I'd like to share Augustus Toplady's hymn which is a prayer for spiritual renewal and sanctification. This is a prayer all disciples of Jesus can pray!
Astonished and distressed,
I turn mine eyes within;
My heart with loads of guilt oppressed,
The seat of every sin.

What crowds of evil thoughts,
What vile affections there!
Distrust, presumption, artful guile,
Pride, envy, slavish fear.

Almighty King of saints,
These tyrant lusts subdue;
Expel the darkness of my mind,
And all my powers renew.

This done, my cheerful voice,
Shall loud hosannas raise;
My soul shall glow with gratitude,
My lips proclaim thy praise.
Augustus Toplady, "The Evil Heart', volume 6 of Toplady's Works, p. 401.
Shane Lems
Covenant Presbyterian Church (OPC)
Hammond, WI, 54015