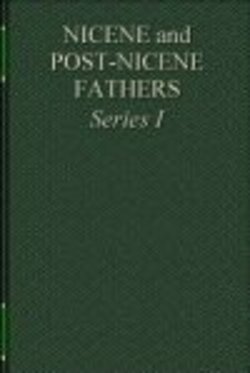 Many Christians have 1 Timothy 2:5 memorized: "For there is one God and one mediator between God and mankind, the man Christ Jesus…" (NIV). It's a wonderfully clear and comforting truth to say the least! Speaking of a mediator, Chrysostom (d. 407 AD) did a fine job explaining this term as Paul used it with reference to Christ Jesus:
Now a mediator ought to have communion with both parties, between whom he is to mediate. For this is the property of a mediator, to be in close communion with each of those whose mediator he is. For he would be no longer a mediator, if he were connected with one but separated from the other. If therefore He partakes not of the nature of the Father, He is not a Mediator, but is separated. For as He is partaker of the nature of men, because He came to men, so is He partaker of the nature of God, because He came from God. Because He was to mediate between two natures, He must approximate to the two natures; for as the place situated between two others is joined to each place, so must that between natures be joined to either nature. As therefore He became Man, so was He also God.
Schaff, Philip, ed. Saint Chrysostom: Homilies on Galatians, Ephesians, Philippians, Colossians, Thessalonians, Timothy, Titus, and Philemon. Vol. 13. A Select Library of the Nicene and Post-Nicene Fathers of the Christian Church, First Series. New York: Christian Literature Company, 1889.
Shane Lems
Covenant Presbyterian Church (OPC)
Hammond, WI, 54015