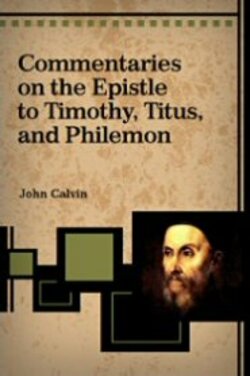 In very clear terms Paul tells Timothy that God's people should be praying for all those in authority over us: "I urge that requests, prayers, intercessions, and thanks be offered on behalf of all people, even for kings and all who are in authority…." (1 Tim. 2:1-2a NET). Paul doesn't say we should pray for "some" in authority or just the authorities who share our political views. We are called to pray for all those in authority over us no matter what gender they are or what ethnic group they belong to. If the authority is pro-Christian, anti-Christian, or ambivalent towards Christianity, we should pray for him or her. Paul's language is pretty clear.
While Christians are (sadly) sometimes quick to complain about authority, slander authority on social media, and talk about how bad an authority might be, I think we are rather slow to pray for them. Perhaps things would be different in our country if Christians would complain less about our leaders and pray for them more. Could the mess our country is in be partly our fault for not praying for our leaders more? Rather than speak ill of them or slander them online, we should pray for all those in authority over us. Here are Calvin's comments on these verses:
…This heaping up of words is not superfluous; but Paul appears to me purposely to join together three terms for the same purpose, in order to recommend more warmly, and urge more strongly, earnest and constant prayer. We know how sluggish we are in this religious duty; and therefore we need not wonder if, for the purpose of arousing us to it, the Holy Spirit, by the mouth of Paul, employs various excitements.
…It is our duty, therefore, not only to pray for those [authorities] who are already worthy, but we must pray to God that he may make bad men good. We must always hold by this principle, that magistrates were appointed by God for the protection of religion, as well as of the peace and decency of society, in exactly the same manner that the earth is appointed to produce food. Accordingly, in like manner as, when we pray to God for our daily bread, we ask him to make the earth fertile by his blessing; so in those benefits of which we have already spoken, we ought to consider the ordinary means which he has appointed by his providence for bestowing them.
To this must be added, that, if we are deprived of those benefits the communication of which Paul assigns to magistrates, that is through our own fault.
These are great reflections for Christians to think about with respect to our prayers. Let's together pray for those in authority over us, as the apostle commands!
The above quote is found in Calvin's commentary on 1 Tim 2:1-2.
Shane Lems
Covenant Presbyterian Church (OPC)
Hammond, WI, 54015