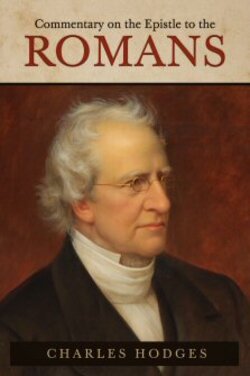 I was doing a little research yesterday on the history of deaconesses (female deacons) in the Christian church. I had been studying Romans 16:1 where Paul showed very high regard for Phoebe, a διάκονον of the church at Cenchreae. The Greek word that Paul uses there (διάκονον) is a noun (accusative singular feminine) that means "deaconess" or "female servant or assistant." I know this is a controversial issue, but my intent is not to stir up conflict at all. Instead, I'm just reproducing some interesting historical sources on this topic. It's food for thought, not food for fighting!
Reformed Theologian Charles Hodge on Romans 16:1:
"In this concluding chapter, Paul first commends to the church at Rome the deaconess Phebe, vs. 1, 2. …Corinth, being situated on a narrow isthmus, had two ports, one towards Europe, and the other towards Asia. The latter was called Cenchrea, where a church had been organized, of which Phebe was a servant (διάκονος,) i.e., deaconess" (Hodge, Commentary on Romans 16:1).
Reformed theologian Geerhardus Vos:
…In the fourth place, deacons and deaconesses should be spoken of. Διάκονες (from διακονεῖν) is in general a "servant." It can be said of all office-bearers in the church that they are servants. Paul calls himself a "deacon" [διάκονος] (Col 1:25). The government is God's minister (Rom 13:4; cf. 2 Cor 3:6). But "deacon" also appears in a narrower sense along with the office of "elder," "with the overseers and deacons" (Phil 1:1; cf. 1 Tim 3:8, 12). Mention is made of a woman as a deaconess, "Phoebe, a deaconess of the church at Cenchreae" (Rom 16:1; according to some, 1 Tim 3:11 as well). [Vos, Reformed Dogmatics, vol 5, p. 61.]
Historian Phillip Schaff:
Deaconesses, or female helpers, had a similar charge of the poor and sick in the female portion of the church…. Paul mentions Phoebe as a deaconess of the church of Cenchreae, the port of Corinth, and it is more than probable that Prisca (Priscilla), Mary, Tryphaena, Tryphosa, and Persis, whom he commends for their labor in the Lord, served in the same capacity at Rome. (Schaff, History of the Christian Church, vol 1, p. 500).
Puritan Thomas Goodwin:
Rom. 16:1, it is translated servants, but the word is deacons. There was a church at Cenchrea, an haven by Corinth, and Phebe was a deacon there; and the servant of the church implies the thing: for a woman may not teach nor rule in the church, and therefore she must be a deaconess; and the apostle giveth her this testimony, that she had been a succourer of him and of others also.  (Goodwin, Works, vol 11, p. 515)
Here's a prayer from the early church (around 300 AD) written for bringing a deaconess into service:
O Eternal God, the Father of our Lord Jesus Christ, the Creator of man and of woman, who didst replenish with the Spirit Miriam, and Deborah, and Anna, and Huldah; who didst not disdain that Thy only begotten Son should be born of a woman; who also in the tabernacle of the testimony, and in the temple, didst ordain women to be keepers of Thy holy gates,—do Thou now also look down upon this Thy servant, who is to be ordained to the office of a deaconess, and grant her Thy Holy Spirit, and "cleanse her from all filthiness of flesh and spirit,"7 that she may worthily discharge the work which is committed to her to Thy glory, and the praise of Thy Christ, with whom glory and adoration be to Thee and the Holy Spirit for ever. Amen. (The Apostolic Constitutions, found in Ante-Nicene Fathers, vol. 7, p. 492.)
"Ambrosiaster" (c. 375 AD) on Romans 16:1:
Paul commends Phoebe as our sister, that is, in the sense meant by the law. He commends her highly and says that she is a deaconess of the church at Cenchreae. She has been a great help to many, and Paul says that she should also be helped on her journey. In order to ensure that she would be consistently well treated and helped in all her needs if she came and approached them, Paul testifies that she had been with him also, so that the greater his person was in the sight of others, the more they would do their duty in love by doing what he asked of them. (Ambrosiaster in "Ancient Christian Texts," Romans and 1-2 Corinthians)
Shane Lems
Hammond, WI, 54015