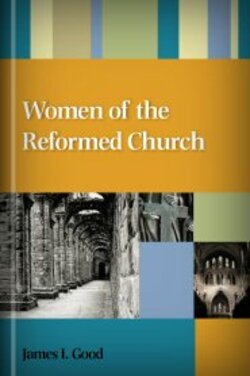 Charlotte D'mornay (d. 1606) was a follower of Christ during the tumultuous religious period in late 16th century France. As a Protestant, she was being hunted for her faith during the St. Bartholomew's massacre. She barely escaped by boat and finally made it to Montauban (Southern France). In 1576 she married Philip, a devoted Christian (Hugenot), who also scarcely escaped the bloody massacre. While in Montauban, they had an "issue" with the Protestant church of which they were members. (Although it's a longer discussion, I don't think it's wrong if a Christian woman uses a curling iron to curl her hair before going to church.)
While there [in Montauban], a peculiar case of church discipline occurred in the Reformed church. The consistory of that congregation were quite rigid about simplicity of dress, holding it to be unbecoming for Christian woman to wear curls, and they prohibited it under pain of exclusion from the Lord's Supper. They quoted 1 Timothy 2:10–11, "In like manner also that women adorn themselves in modest apparel, with shamefacedness and sobriety; not with braided hair of gold or pearls, but (which becometh women professing godliness) with good works"; and also 1 Peter 3, "Whose adorning, let it not be that outward adorning, of plaiting of the hair and of wearing of gold or of putting on of apparel, but let it be the hidden man of the heart, in that which is not corruptible, even the ornament of a meek and quiet spirit, which in the sight of God is of great price."

Charlotte and her daughters not obeying this injunction of the consistory, were prohibited from coming to the Lord's Supper by the consistory. DeMornay, her husband, severely reprimanded the consistory, but it was all in vain. She replied to the consistory saying that the Reformed church nowhere else acted in this manner, and that 1 Timothy 2:9, as Calvin showed in his commentary, referred more to the reformation of manners than to dress. She finally appealed from the consistory to the General Synod of the Reformed Church of France. We are not informed how the matter was finally adjusted there, but part of her family began attending the Lord's Supper in a neighboring Reformed congregation….
Good, James I. Women of the Reformed Church. First Edition. Philadelphia: The Sunday School Board of the Reformed Church in the United States, 1901.
Shane Lems
Hammond, WI, 54015