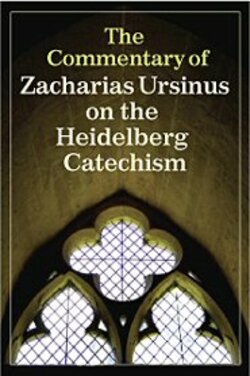 When studying the person and work of Christ in Scripture, one thing we should not overlook is how Christ is our prophet, priest, and king. Throughout the Bible one can find language and themes that highlight Christ's role of being the final and great prophet (Heb. 1:1-3). There's language throughout Hebrews about Christ having the role of the final priest. And, of course, Scripture talks about Jesus being a great king (Rev. 19:16). Jesus is called God's Anointed One who was anointed with the Holy Spirit (Acts 4:26; 10:38; cf. Is. 61:1-3). It's pretty clear in the Bible that Jesus is a prophet, priest, and king and that all those OT offices and roles come to fulfillment in him as the Anointed One of God – the Messiah.
One thing we might not think about, however, is the fact that Christians share in Christ's anointing (1 John 2:20, 27). The name Christian even conveys this truth! The Heidelberg Catechism captures this biblical truth well in Q/A 32 when it asks and answers the question: Why are you called a Christian? I like how Zacharias Ursinus commented on this reality:
…We must inquire, Why are we called Christians, that is, anointed? The reasons of this are two: because we are members of Christ by faith, and are made partakers of his anointing; that is, we are called Christians, because we have communicated unto us the person, office and dignity of Christ.
Ursinus then used various places in Scripture that show how Christians share in the office of prophet, priest, and king – in Christ by the work of the Holy Spirit. At the end of this section, Ursinus gave a nice paragraph of application:
The use and importance of this doctrine is great. 1. For consolation, because we are through faith ingrafted into Christ as members to the head, that we may be continually sustained, governed and quickened by him; and because he makes us prophets, priests and kings unto God and his Father, by making us partakers of his anointing. This is truly and unspeakable dignity conferred upon Christians. 2. For admonition and exhortation; for since we are all prophets and teachers of God, we ought continually to celebrate and praise him; since we are priests, we ought to offer ourselves wholly to God, as living sacrifices of praise and thanksgiving; and since we are kings it becomes us to fight manfully against sin, the world, and the devil, that we may reign with Christ
Zacharius Ursinus, Commentary on the Heidelberg Catechism, Q/A 32.
Shane Lems
Covenant Presbyterian Church (OPC)
Hammond, WI, 54015