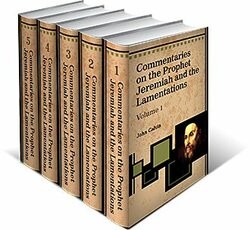 There are two fascinating phrases in Jeremiah 10:23 that I've read before but never really thought about in depth. These phrases are quite profound! Here they are (Jer. 10:23):
I know, O Lord, that the way of man is not in himself, that it is not in man who walks to direct his steps. (ESV).
The NET translates it well:
Lord, we know that people do not control their own destiny. It is not in their power to determine what will happen to them. 
In this part of Jeremiah, the prophet is talking about the Israelites who tried to provide for and protect themselves in various ways that were faithless. For example, when Assyria was going to attack, Israel would turn to Egypt or another nation instead of turning to God. For this and other reasons the Lord used Jeremiah to prophesy disaster upon Israel.
At the end of his comments on Jeremiah 10:23, John Calvin wrote this excellent prayer that all of us should pray:
Grant, Almighty God, that as we are in like manner at this day so torpid (lethargic), that we are not moved by thy threatenings, nor do the kind and friendly warnings, by which thou invitest us to thyself, prevail with us, — O grant that we may at length learn to attend to the truth, in whatever form thou settest it before us, and that we may be teachable and obedient, when thou only invitest us, and that if we become hardened, we may be also touched by thy threatenings, and not tempt thy patience, but suffer ourselves to be brought under thy yoke, and so submit to thee, that thou mayest through our whole life rule over us, and shew to us thy paternal love, so that, after having faithfully served thee in this world, we may come at length into that blessed rest which is prepared for us in heaven by Christ our Lord.—Amen.
Calvin, John, and John Owen. Commentaries on the Prophet Jeremiah and the Lamentations. Bellingham, WA: Logos Bible Software, 2010.
Shane Lems
Hammond, WI, 54015