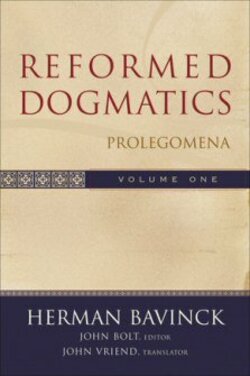 I appreciate Herman Bavinck's explanation and discussion of the perspecuity (clarity) of Scripture. He talks about this topic on pages 475-481 in his first volume of Reformed Dogmatics. Here's a paragraph I marked up quite a bit. I thought Reformed readers would appreciate it as well:
 The doctrine of the perspicuity of Holy Scripture has frequently been misunderstood and misrepresented, both by Protestants and Catholics. It does not mean that the matters and subjects with which Scripture deals are not mysteries that far exceed the reach of the human intellect. Nor does it assert that Scripture is clear in all its parts, so that no scientific exegesis is needed, or that, also in its doctrine of salvation, Scripture is plain and clear to every person without distinction. It means only that the truth, the knowledge of which is necessary to everyone for salvation, though not spelled out with equal clarity on every page of Scripture, is nevertheless presented throughout all of Scripture in such a simple and intelligible form that a person concerned about the salvation of his or her soul can easily, by personal reading and study, learn to know that truth from Scripture without the assistance and guidance of the church and the priest. The way of salvation, not as it concerns the matter itself but as it concerns the mode of transmission, has been clearly set down there for the reader desirous of salvation. While that reader may not understand the "how" (πως) of it, the "that" (ὁτι) is clear.
Bavinck then explained how Scripture speaks about its own clarity:
Thus understood, perspicuity is an attribute Holy Scripture repeatedly predicates of itself. The torah has been given by God to all of Israel, and Moses conveys all the words of the Lord to all the people. The law and the word of the Lord is not far from any of them but a light on their path and a lamp for their feet (Deut. 30:11; Ps. 19:8, 9; 119:105, 130; Prov. 6:23). The prophets, whether by speech or in writing, address themselves to all the people (Isa. 1:10f.; 5:3f.; 9:1; 40:1f.; Jer. 2:4; 4:1; 10:1; Ezek. 3:1). Jesus speaks freely and frankly to all the crowds (Matt. 5:1; 13:1, 2; 26:55; etc.), and the apostles wrote to all those called to be saints (Rom. 1:7; 1 Cor. 1:2; 2 Cor. 1:1; etc.) and they themselves took responsibility for the circulation of their letters (Col. 4:16). The written word is recommended to the scrutiny of all (John 5:39; Acts 17:11) and is written for the express purpose of communicating faith, endurance, hope, consolation, teaching, etc. (John 20:31; Rom. 15:4; 2 Tim. 3:16; 1 John 1:1f.). There is nowhere any indication of withholding Scripture from laypersons. The believers are themselves of age and able to judge (1 Cor. 2:15; 10:15; 1 John 2:20; 1 Pet. 2:9). To them are entrusted the oracles of God (Rom. 3:2).
Bavinck, Herman, John Bolt, and John Vriend. Reformed Dogmatics: Prolegomena. Vol. 1. Grand Rapids, MI: Baker Academic, 2003, 477.
Shane Lems
Covenant Presbyterian Church (OPC)
Hammond, WI, 54015