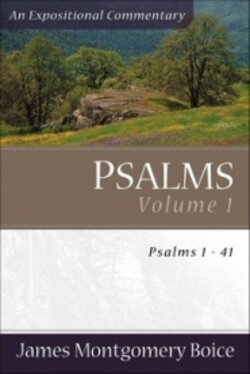 In Psalm 25:7 David prayed this: "[LORD], do not remember the sins of my youth or my transgressions" (NASB) [חַטֹּ֤אות נְעוּרַ֨י וּפְשָׁעַ֗י אַל־תִּ֫זְכֹּ֥ר]. Obviously David was thinking about the sins he had committed as a boy – maybe when he was a teenager. He's basically asking the Lord to forgive his past sins. This is a pattern for us as well. When we think of our past sins, even the sins of our childhood, we can ask God to forgive them. And we have assurance from him that he does forgive us when we confess our sins (Ps 32:5, 1 Jn. 1:9). But back to David's prayer in Psalm 25:7. Here's a helpful story that J. M. Boice noted while discussing Psalm 25:
In his commentary on the psalms Harry Ironside tells of visiting a very old Christian. The man was about ninety years old, and he had lived a godly life. However, in his last days he sent for Ironside because, as he expressed it, "Everything seems so dark."
"Whatever do you mean?" asked Ironside. "You have known the Lord for nearly seventy years. You have lived for him a long, long time. You have helped others. Whatever do you mean 'dark'?"
The man replied, "In my illness, since I have been lying here so weak, my memory keeps bringing up the sins of my youth, and I cannot get them out of my mind. They keep crowding in upon me, and I cannot help thinking of them. They make me feel miserable and wretched."
Ironside turned to this psalm and read the verse in which David prays, "Remember not the sins of my youth and my rebellious ways; according to your love remember me, for you are good, O Lord (Ps. 25:7)." After he had read the words he said, "When you came to God seventy years ago you confessed your sin and put your trust in Jesus Christ. Do you remember what happened then?" The old man couldn't remember. Ironside said, "Don't you remember that when you confessed your sins God said, 'Your sins and iniquities I will remember no more.' If God has forgotten them, why should you think about them?"
The man relaxed and replied, "I am an old fool remembering what God has forgotten." He found peace because he had been instructed in the nature of God and God's ways.
Boice, James Montgomery. Psalms 1–41: An Expositional Commentary. Grand Rapids, MI: Baker Books, 2005.
Shane Lems
Covenant Presbyterian Church (OPC)
Hammond, WI, 54015