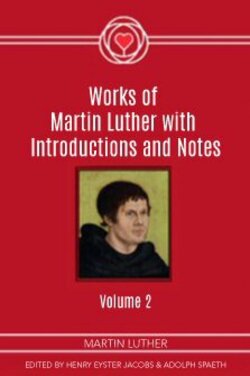 In 1520 Martin Luther wrote a brief explanation of the Ten Commandments, the Apostles' Creed, and the Lord's Prayer. This explanation came before his catechisms. While I was reading through it this morning, I came across this edifying section where Luther commented on the first part of the Creed, 'I believe in God the Father Almighty, Maker of heaven and earth." Here's a section of it – it has some great devotional thoughts for the day!
I put my trust in no man on earth, nor in myself, my power, my learning, my wealth, my piety, nor anything that I may have.

I put my trust in no creature in heaven or on earth.

I dare to put my trust only in the one absolute, invisible, incomprehensible God, Who made heaven and earth, and Who alone is over all creatures.

On the other hand, I am not afraid of any wickedness of the devil and his company, for my God is above them all.

Even though I be forsaken or persecuted by all men, I still believe in God.

I believe, even though I am poor, unwise, unlearned, despised or in need of everything.

I believe, even though I am a sinner. For this faith of mine must and shall soar above everything that is and everything that is not—above sin and virtue and all else—so that it may remain simply and purely a faith in God, as the First Commandment constrains me.

Nor do I ask of Him a sign, to tempt Him.

I trust constantly in Him, however long He tarry, and do not prescribe the goal, the time, the measure or the manner of His working, but in bold, true faith I leave all to His divine will.

If He is almighty, what can I lack that He cannot give me and do for me?

If He is Creator of heaven and earth and Lord of all things, who will take anything from me, or harm me? Nay, how shall not all things rather serve me and turn out to my good, if He to Whom all things are obedient and subject wishes me well?

Because He is God, He can do the thing that is best for me, and knows what that thing is.

Because He is Father, He wills to do what is best for me, and to do it with all His heart.

Because I do not doubt, but put my trust in Him, I am assuredly His child, His servant and His heir forever, and as I believe, so will it be done unto me.
Martin Luther, Luther's Works, volume 2, pages 369-370.
Shane Lems
Covenant Presbyterian Church (OPC)
Hammond, WI, 54015