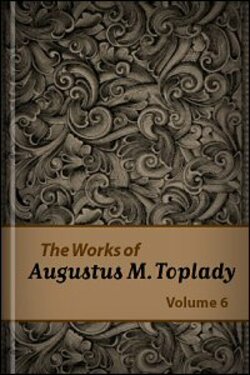 This morning while studying the incomprehensibility of God I found this great hymn by Augustus Toplady. Based on the last stanza, it could be called "Love Incomprehensible." Here it is – it's great devotional reading for the day!
1 From thy supreme tribunal, Lord,
Where justice sits severe,
I to thy mercy seat appeal,
And beg forgiveness there.

2 Tho' I have sinn'd before the throne,
My advocate I see:
Jesus, be thou my Judge, and let
My sentence come from thee.

3 Lo, weary to thy cross I fly,
There let me shelter find:
Lord, when thou call'st thy ransom'd home,
O leave me not behind!

4 I joyfully embrace thy love
To fallen man reveal'd;
My hope of glory, dearest Lord,
On thee alone I build.

5 The law was satisfy'd by him
Who flesh for me was made:
Its penalty he underwent,
Its precepts he obey'd.

6 Desert and all self-righteousness
I utterly forego;
My robe of everlasting bliss,
My wedding garment thou!

7 The spotless Saviour liv'd for me,
And dy'd upon the Mount:
Th' obedience of his life and death
Is plac'd to my account.

8 Canst thou forget that awful hour,
That sad, tremendous scene,
When thy dear blood on Calvary
Flow'd out at ev'ry vein?

9 No, Saviour, no; thy wounds are fresh,
Ev'n now they intercede;
Still, in effect, for guilty man
Incessantly they bleed.

10 Thine ears of mercy still attend
A contrite sinner's cries,
A broken heart, that groans for God,
Thou never wilt despise.

11 O love incomprehensible,
That made thee bleed for me!
The Judge of all hath suffer'd death
To set his prisoner free!
Augustus Toplady, Poem XXXV, Refuge in the righteousness of Christ; Toplady's Works, volume 6.
Shane Lems
Covenant Presbyterian Church (OPC)
Hammond, WI, 54015