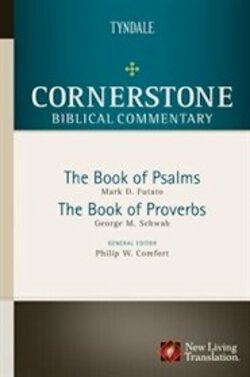 I appreciate Mark Futato's commentary on the Psalms in the Cornerstone Biblical Commentary. It's not terribly long, but it does give helpful textual notes as well as application insights. For example, Futato doesn't give a verse-by-verse commentary on Psalm 119 (although I wish he would have!). However, he does a great job of summarizing the teaching of Psalm 119 in his comments. I'll put one section of his comments on Psalm 119 below. It's a great way to capture the Psalmist's attitude towards God's instructions – which should be our attitude as well!
Our Attitude toward the Lord's Instruction. Love is the first word. We love the Lord's instruction very much (119:167). In fact, we love it more than "the finest gold" (119:127). Our love means we honor that instruction (119:48). We not only love to study it (119:97), we also love to put it into practice (119:127–129).1 Coupled with our love for the Lord's instruction is our delight in it: "How I delight in your commands! How I love them!" (119:47). We delight in the Lord's instruction as we would delight in finding a great treasure (119:111). This delight is joined with our longing to experience more of God's salvation (119:174) and thus serves as a basis for our appealing to the Lord for his mercy in our lives. Our love and delight in the Lord's instruction shows that our relation to this instruction is not just a matter of external conformity to principles but a desire that comes from deep within our hearts. We search for God with all our hearts (119:2), hide his instruction within our hearts (119:11), and desire to put his instructions into practice with our hearts (119:34). "Of 'legalistic piety' there is not a trace" in this psalm (Kraus 1989:420). Rather, in Psalm 119 we read of a relationship wherein we desire from our hearts to live in keeping with the instructions of our God.2

1 See also 119:113, 119, 140, 159, 163, 165.
2 See also 119:2, 7, 10, 11, 32, 34, 36, 58, 69, 70, 80, 111, 112, 145, 161.
Mark Futato, Psalms, Cornerstone Biblical Commentary.
Shane Lems
Hammond, WI, 54015