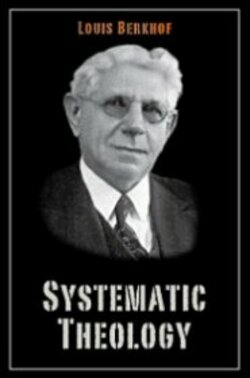 How would you explain the Bible's teaching on sanctification in just one or two paragraphs? Of course, it would take more than a couple of paragraphs to give a full and concise biblical answer to that question. But it is good for us to be able to summarize the Bible's teaching on various doctrines. Speaking of good summaries, here's how Louis Berkhof summarized one aspect of the doctrine of sanctification:
Sanctification is a work of the triune God, but is ascribed more particularly to the Holy Spirit in Scripture (Rom. 8:11; 15:16; 1 Pet. 1:2). It is particularly important in our day, with its emphasis on the necessity of approaching the study of theology anthropologically and its one-sided call to service in the kingdom of God, to stress the fact that God, and not man, is the author of sanctification. Especially in view of the Activism that is such a characteristic feature of American religious life, and which glorifies the work of man rather than the grace of God, it is necessary to stress the fact over and over again that sanctification is the fruit of justification, that the former is simply impossible without the latter, and that both are the fruits of the grace of God in the redemption of sinners.

Though man is privileged to co-operate with the Spirit of God, he can do this only in virtue of the strength which the Spirit imparts to him from day to day. The spiritual development of man is not a human achievement, but a work of divine grace. Man deserves no credit whatsoever for that which he contributes to it instrumentally. In so far as sanctification takes place in the subconscious life, it is effected by the immediate operation of the Holy Spirit. But as a work in the conscious life of believers it is wrought, by several means, which the Holy Spirit employs.
Berkhof, L. Systematic Theology. Grand Rapids, MI: Wm. B. Eerdmans publishing co., 1938. (p. 535)
Shane Lems
Covenant Presbyterian Church (OPC)
Hammond, WI, 54015