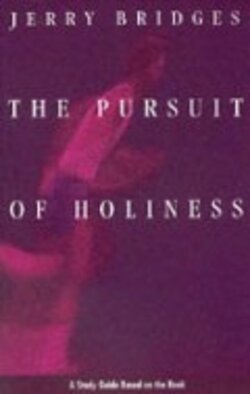 This morning I was re-reading parts of The Pursuit of Holiness by Jerry Bridges. Specifically, I was reading chapter seven where Bridges talks about help in the daily battle against indwelling sin. This is a helpful chapter for sure. I appreciate Bridges' emphasis on the Holy Spirit's work within us:
As we grow in the Christian life we face increasing danger of spiritual pride. We know the correct doctrines, the right methods and the proper do's and don'ts. But we may not see the poverty of our own spiritual character. We may not see our critical and unforgiving spirit, our habit of backbiting, or our tendency to judge others. We may become like the Laodiceans of whom our Lord said, "You say, 'I am rich; I have acquired wealth and do not need a thing.' But you do not realize that you are wretched, pitiful, poor, blind, and naked" (Revelation 3:17).
David was like this when he committed adultery with Bathsheba and then had her husband murdered to cover his first sin (2 Samuel 12:1–13). Was he repentant and humbled over his despicable acts? Not at all. In fact, he was ready to judge another man for a far lesser crime and to condemn him to death (verse 5). How could he do this? Because he was spiritually blind. It was not till Nathan the prophet said to David, "You are the man!" that David was able to see the awful heinousness of his crime.
It is the Holy Spirit's ministry to make us see that we are poverty-stricken because of our sins. He comes to us and says, "You are the man!" Even though such a message may come from the loving, caring lips of a brother in Christ, it is the Holy Spirit who enables us to accept it and to say as David did, "I have sinned against the Lord." The Holy Spirit opens the inner recesses of our hearts and enables us to see the moral cesspools hidden there. This is where He begins His ministry of making us holy.
The natural result of seeing God's standard and our sinfulness is the awakening within us of a desire to be holy. This is also the ministry of the Holy Spirit as He works to make us holy. We are sorry for our sins with a godly sorrow that leads to repentance (2 Corinthians 7:10). We say with David, "Wash away all my iniquity, and cleanse me from my sin….Cleanse me with hyssop, and I will be clean; wash me, and I will be whiter than snow" (Psalm 51:2, 7).
Jerry Bridges, The Pursuit of Holiness, p. 71.
Shane Lems
Hammond, WI