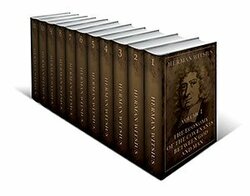 2 Corinthians 5:21 is one of those great verses that many Christians have memorized because it is such a clear explanation of the gospel: "He made Him who knew no sin to be sin on our behalf, so that we might become the righteousness of God in Him" (NASB). Herman Witsius, a 17th century Dutch Reformed pastor and theologian, discussed this verse in detail in one of his publications against the antinomians and neonomians. Here's one helpful section from Witsius' discussion:
XIV. How they are ours, not Christ's; and again Christ's not ours: Both may be said in a sound sense, viz, that our sins, as many of us as are elect, are ours, not Christ's – and that the same sins are Christ's, and no more ours.
They are ours, because committed by us, and because by them we brought upon ourselves the guilt of eternal death, and thus far they will remain ours for ever: that is, it will be always true that we committed them, and, in so doing, deserved the wrath of God. For what is done, can never become undone, and thus they are not Christ's, because he did not commit them, neither did he contract any personal guilt. Neither could they become his sins; because the nature of things does not suffer that the same numerical act which was committed by us, should be done by Christ.
But the sins which we committed became Christ's, when imputed to him as Surety, and he on account of his suretiship took them upon him, that in the most free and holy manner he might satisfy for them; and they cease to be ours, in as much as for the sake of Christ's satisfaction, we neither ought, nor can, in the judgment of God, be brought to condemnation or satisfaction in our own person on their account.
Witsius, Herman. Conciliatory or Irenical Animadversions on the Controversies Agitated in Britain. Translated by Thomas Bell. Glasgow: W. Lang, 1807.
Shane Lems
Hammond, WI, 54015