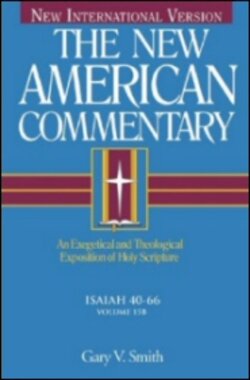 Isaiah 43:25 is one of those great and comforting texts of Scripture that is sometimes overlooked. It's where Yahweh says "I, I am the one who blots out your rebellious deeds for my sake; your sins I do not remember" (NET). This is an amazing reality that finds its source in the sovereign mercy of God (c.f. Ex. 34: 6-7). It's even more amazing because the words right before this says of Jacob and Israel: "You burdened me with your sins; you made me weary with your evil deeds" (NET). We might expect God to say, "Since you burdened me with your sins, I will blot out your name!" Instead, he shows his mercy by saying: I will blot out your sins and forget them!
Gary Smith has a helpful commentary on this verse (Is. 43:25):
Suddenly the attention turns from the terrible failures of the Israelites to what God himself wants do about this situation. In bold contrast to what has preceded, God declares to his wayward children that it is not the sacrifice but he himself who wants to wipe out441 their sins. The forgiveness of sin is a prerequisite for worship and fellowship with God (59:1–2). God freely offers atonement for sin for those who confess and turn from their sins. The sacrificial system was designed to encourage people to confess their sins and be forgiven. Only then would God not be burdened by their sins but could forget them and bury them in the deepest sea (Mic 7:18–19). Although it may not make much sense for God to blot out a person's sins and not hold him guilty for the evil done, such is the indescribable grace of God that is born out of his amazing love. He forgives because of who he is. He desires to be reconciled with his people so much that he makes the renewal of the God-man relationship possible. Being forgiven is not a thing that a person does; it is accomplished solely on account of God's merciful granting of complete freedom from guilt. In order to bring glory to God ("for my own sake" lĕmaʿănî), God will do what is not required, expected, or thought conceivable. He will completely blot out the problem of sin that separates himself from his people….

441 The verb is a participle מֹחֶה meaning God is the one who "blots out, dissolves, erases," like a disappearing mist (cf. 44:22). It reflects a situation that is the opposite of remembering sin.
The above quote is from Smith, Gary. Isaiah 40-66. Vol. 15B. The New American Commentary. Nashville, TN: Broadman & Holman Publishers, 2009.
Shane Lems
Hammond, WI, 54015