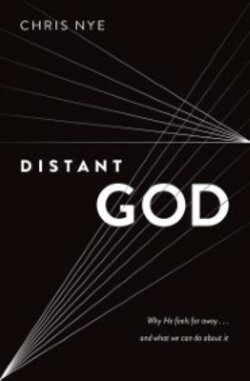 There are times in the Christian life when it seems like God is far away, when it doesn't feel like the Lord is near. We know Jesus promised to be with us always, but sometimes it just doesn't seem that way. To be sure, God's people throughout history have experienced this. More than a few Psalms contain prayers of anguish like those in Psalm 13:1, "How long, LORD, will you forget me forever? How long will you hide your face from me?" (NIV).
Sometimes we don't know why the Lord seems far away. Sometimes the Lord seems far away because we've wandered from him or sinned against him. Whatever the case, when God seems distant we certainly need to pray to him, read his Word, and keep doing our Christian best to trust and obey him through it. When God seems distant, we must also continue to regularly join the other people of God in public worship. We cannot expect to experience the presence and nearness of God if we forsake the assembly where he speaks to his people! Skipping out on worship during those times in life when God feels far away will only make things worse. Here's how Chris Nye explained this:
"If we desire to live close to God, we cannot ignore His family…. 'Going to church' is not the best description of what we're actually doing. We are joining with brothers and sisters from all walks of life to hear God's word, worship His great name, and practice humility together. We may fancy ourselves a better person than the pastor, but hopefully in attending church regularly the Spirit would work that pride out. We may not love the music, but in time He will teach us what the American church must learn: worship, by its very nature, is not about us at all."
"Church attendance grows us, humbles us, and shapes us because we hear God's word, worship, and partake in His supper…. Missing church isn't just missing a sermon, it is missing an opportunity to rehear the gospel in a variety of formats, whether it be through music, prayer, preaching, communion, or a neighbor."
Chris Nye, Distant God, p 131-132.
Shane Lems
Hammond, WI, 54105