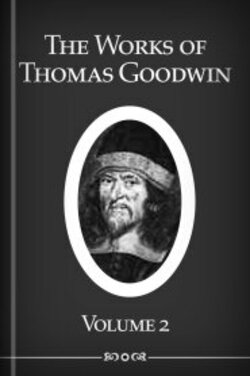 Not long before he died, Thomas Goodwin (d. 1680) preached a series of sermons on Ephesians 1 and 2. They were subsequently published in 1681 and are found in the first two volumes of his Works. It may go without saying, but these sermons are neither brief nor concise. However, they are full of great Scripture exposition, helpful biblical insight, and comforting Christian application. Today I was reading one of Goodwin's sermons on Ephesians 2:4-6. It's clear that one of his favorite phrases was God, being rich in mercy (ὁ δὲ θεὸς πλούσιος ὢν ἐν ἐλέει…). Here's one of Goodwin's explanations of this wonderful phrase. (Note: I've edited some of the wording and format to make it easier to read)
My brethren, we need a treasury of mercy to save us. There are two treasuries that man has, which must be taken off and bought out by two answerable treasures in God. There is first a treasury of sin in man. …And then there is a treasury of wrath. Everyone is a child of wrath by nature; but he goeth on treasuring up wrath by every sin, if God did not put him into a state of mercy. Now, to take off both these treasures, to outvie them, we need the riches of mercy that are in an infinite God. To forbear a wicked man here till he go to hell, it is riches of mercy; but to forbear such a man to eternity, what riches will it cost? But not only to forbear him, but to forgive that man, and to forgive him so as to remember his sins no more, what a world of mercy is there in this?
My brethren, there is a world of mercy in every mercy you receive from God.

If thou comest to the ordinances, it is mercy; thou mightest have been in hell: 'I will come to thy sanctuary in the multitude of thy mercies.'

If a sin be to be pardoned by God, 'Pardon me, according to the multitude of thy mercies,' Ps. 51:1.

Wast thou dead in sins and trespasses? It is the infinite riches of mercy of the great God that quickened thee.

It is true indeed the Scripture speaks both ways. It tells us there is more mercy in God than we need. Why? Because it is the mercy of an infinite God, and no less would serve to save us. They are not crumbs, as the woman in the Gospel said, that serve our turn. If there had not been an overflowing of mercy, if it were not the mercy of an infinite God, we had never been saved.
 Thomas Goodwin, The Works of Thomas Goodwin, vol. 2 (Edinburgh: James Nichol, 1861), 194.
Shane Lems
Covenant Presbyterian Church (OPC)
Hammond, WI, 54015