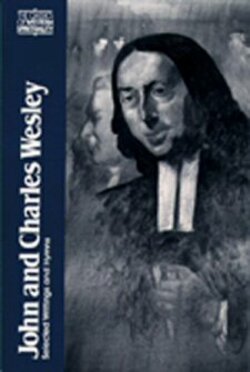 It's been awhile since I posted a song here for "Music Monday" so I thought I'd find another one worth sharing. Today's hymn is one by Charles Wesley and it's about suffering as a Christian. Notice how this hymn is a prayer that alludes to Daniel 3, 2 Corinthians 12:9, and 1 Peter 1:7e
Thee, Jesus, full of truth and grace,
Thee, Savior, we adore;
Thee in affliction's furnace praise,
And magnify thy power.
2 Thy power in human weakness shown
Shall make us all entire;
We now thy guardian presence own,
And walk unburnt in fire.
3 Thee, Son of man, by faith we see,
And glory in our Guide,
Surrounded and upheld by thee,
The fiery test abide.
4 The fire our graces shall refine
Till, moulded from above,
We bear the character divine,
The stamp of perfect love.
 John Wesley and Charles Wesley, John and Charles Wesley: Selected Prayers, Hymns, Journal Notes, Sermons, Letters and Treatises, ed. Richard J. Payne and Frank Whaling, The Classics of Western Spirituality (Mahwah, NJ: Paulist Press, 1981), 215–216.
Shane Lems
Hammond, WI, 54015