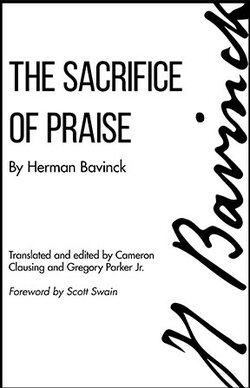 One thing Paul said about sharing in the Lord's Supper is that "everyone ought to examine themselves before they eat of the bread and drink from the cup" (1 Cor. 11:28 NIV). This is a longer and deeper discussion, to be sure. But from these words one thing we can say is that there's a right way for the Christian to come to the Lord's table. There's also a wrong way for him or her to do so. That much is clear. Because of this, the Westminster Larger Catechism devotes a question and answer to the topic of how to receive the bread and wine in a biblical manner (Q/A 171). Similarly, Herman Bavinck wrote well about this in his little book, The Sacrifice of Praise. Here's a helpful quote to ponder as we look forward to coming to the table of the Lord together on the Lord's Day:
The Lord's Supper is preceded by the true proving and examining of ourselves, which consists in three things.
First we are to consider by ourselves our sins and the curse due unto them, to the end that we may humble ourselves before God. Secondly, we are to examine our own hearts whether we do believe this faithful promise of God, that all our sins are forgiven us, only for the sake of the passion and death of Jesus Christ and that the perfect righteousness of Christ is imputed and freely given unto us as our own. Finally, we are to examine our own conscience whether we purpose henceforth to show true thankfulness to God in our whole life, and to walk uprightly before him.
What a significant confession we therefore make when we come to the Lord's Supper! We do not come to it to testify that we are perfect and righteous in ourselves; but on the contrary, considering that we seek our life out of ourselves in Jesus Christ, we acknowledge that we lie in the midst of death. We confess in this sacrament that Jesus Christ is the true meat and drink of our souls, and that we are members of His body. For it is one bread, thus we, being many, are one body, for we all are partakers of one bread.
Herman Bavinck, The Sacrifice of Praise, p. 48.
Shane Lems
Covenant Presbyterian Church (OPC)
Hammond, WI, 54015