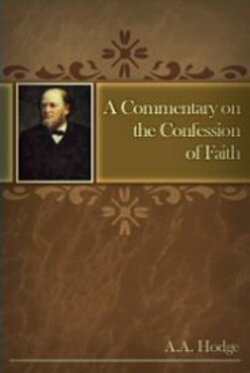 There are times in the Christian's life when God's providence is not pleasant. What I mean by this is sometimes God in his sovereignty allows hard trials to befall his people. The 30-year-old Christian man gets the diagnosis that he has lymphoma. A Christian mother has to go through the painful and heart-breaking experience of a miscarriage. A Christian wife is abused by her wicked husband. A teenager comes to faith in Christ and his family disowns him. The list goes on. Sometimes God's providence is dark. He moves in a mysterious way and it happens that the dark clouds of providence hang heavy over our heads.
Why do these things happen to God's people? Why? We don't have all the answers. God doesn't always tell us "why." To be sure, there are some places in Scripture that do tell us "why." That's the subject of a book I suppose. For now, I want to point out a helpful sentence in the Westminster Confession that talks about this:
As the providence of God does, in general, reach to all creatures; so after a most special manner, it takes care of his Church and disposes all things to the good thereof. (WCF 5.VII)
 Here's how A. A. Hodge commented on this phrase in the Westminster Confession:
These Sections [of the Confession] teach also that there is a relation of subordination subsisting between these several systems of providence as means to ends in the wider system which comprehends them all. …The providential government of God over mankind in general is subordinate as a means to an end to his gracious providence toward his Church, whereby he gathers it out of every people and nation, and makes all things work together for good to those who are called according to his purpose (Rom. 8:28), and of course for the highest development and glory of the whole body.

 Archibald Alexander Hodge, A Commentary on the Confession of Faith: With Questions for Theological Students and Bible Classes (Philadelphia: Presbyterian Board of Publication and Sabbath-School Work, 1869), 143.
We might not always have the answers for why God allows his people to face tough providences. But we can trust him when we face difficult times in life because we know that he's in total control. And we know he is sovereignly working all things for our good, the good of his church. William Cowper's hymn, "Light Shining Out of Darkness" is applicable here:
God moves in a mysterious way,
His wonders to perform;
He plants his footsteps in the sea,
And rides upon the storm.
Deep in unfathomable mines
Of never failing skill;
He treasures up his bright designs,
And works his sovereign will.
Ye fearful saints fresh courage take,
The clouds ye so much dread
Are big with mercy, and shall break
In blessings on your head.
Judge not the Lord by feeble sense,
But trust him for his grace;
Behind a frowning providence,
He hides a smiling face.
His purposes will ripen fast,
Unfolding ev'ry hour;
The bud may have a bitter taste,
But sweet will be the flow'r.
Blind unbelief is sure to err,
And scan his work in vain;
God is his own interpreter,
And he will make it plain.
This hymn is found in William Cowper, The Complete Poetical Works of William Cowper, ed. H. S. Milford (London; Edinburgh; Glasgow; New York; Toronto: Henry Frowde, 1905), 455.
Shane Lems
Hammond, WI, 54015