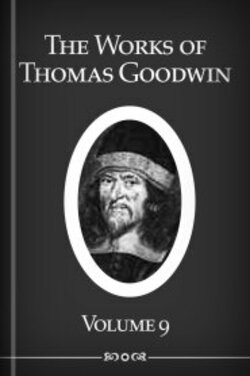 In 1 Kings 19:18 we read the famous lines that God spoke to his prophet Elijah. Elijah was in great despair over the wickedness in Israel. He even prayed that the Lord would take his life. Here's one thing the Lord told him: "…I reserve seven thousand in Israel—all whose knees have not bowed down to Baal and whose mouths have not kissed him" (1 Ki. 19:18 NIV). The apostle Paul mentioned this text when he was talking about election in Romans 11:4-5. Paul said, "So too, at the present time there is a remnant chosen by grace" (NIV). Speaking of these texts, in his book called "A Discourse of Election" Thomas Goodwin has a helpful discussion of the word "reserve" in 1 Kings 19:18 and Romans 11:4. I'll put parts of it below:
But the main thing I observe is the force of this word κατέλιπον [reserved- Rom. 11:4]; it first means a laying hold on some when all were going away, and they are therefore said to be reserved, as things that are left when others are gone. And of those that be elected, he says that he reserved them to himself….
And this expresses the grand end of election, with difference from what becomes of others. Election is a reservation unto God; it is his own reserving persons for himself; they have the whole of him – all the love, all the blessedness he has, they have among them. It is not only he chooses them from within himself, as having no motive out of himself why he should do it; therefore it is said of election, 'which he purposed in himself;' but further, it is 'for himself,' he reserves himself for them, and reserves them for himself.
Goodwin then discusses the application or "use" of this truth:
Let the saints therefore not live to themselves. We live not to ourselves, nor die to ourselves, but to the Lord; for we are God's, reserved by election.
God is engaged to carry you on, and to carry you through, for he has reserved you for himself; therefore he will not lose what is so particularly designed and chosen for himself. 'The Lord's portion is his people.'
The worst and most persecuting times that exist cannot extinguish the elect
The above quotes are found in Thomas Goodwin, The Works of Thomas Goodwin, vol. 9 (Edinburgh: James Nichol, 1864), 25.
Shane Lems
Covenant Presbyterian Church (OPC)
Hammond, WI, 54015