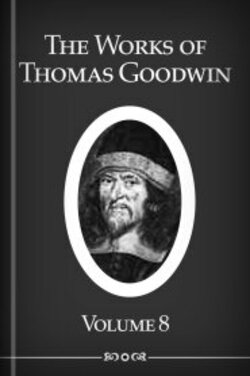 God is merciful. Christians will quickly – and rightly! – agree with this awesome statement. And we find great comfort and hope in the mercy of God. For one example, Psalm 130:7-8 says: "Let Israel wait on the Lord: for with the Lord is mercy, and with him is great redemption. And he shall redeem Israel from all his iniquities" (Geneva Bible).  According to Puritan Thomas Goodwin, mercy is noted first in these verses because redemption and forgiveness flow from the mercies of God. Here's how Goodwin spoke about God's mercy and how our faith is strengthened by a view of God's mercy:
I begin with the mercies of God, these being the original, the matrix, the primo primum, the first causes of our salvation, and that other cause is Christ's righteousness (or redemption), a primo ortum, or that which sprang or rose up from the mercies of God. This therefore of the mercies in God's heart ought to have the priority, as having deservedly the pre-eminence in the thing itself, and as being most fundamental, and accordingly procreative of faith.
…The observation for our Christian practice which comes forth and meets us out of the whole is this: it is a most behoveful and advantageous way for humbled sinners, in their treaties with God for forgiveness, to take the most ample view of the infinite mercies that are in the heart and nature of God, together with promises of forgiveness indefinitely delivered, and so to plead them unto God. This will prove the greatest support and strength to their souls for believing.
And unto souls humbled and broken as stated above, that this course should be taken by them, is so remote from strengthening presumption in them, that on the contrary, through the efficacy of the same mercy, it proves most operative to make the soul holy and obedient unto God. This is according to that true, ancient, and frequent character given of saints under the Old Testament, where we find these two joined, as impossible to be ever separated, 'one that feareth God' (whereby his obedience is expressed), and 'that hopes in his mercy' (whereby his faith is expressed). Ps. 33:18, 'Behold, the eye of the Lord is upon them that fear him, upon them that hope in his mercy;' and Ps. 147:11, 'The Lord taketh pleasure in them that fear him, in those that hope in his mercy.'
Thomas Goodwin, The Works of Thomas Goodwin, vol. 8 (Edinburgh: James Nichol, 1864), 6–7. (Note: I've slightly edited the above quote.)
Shane Lems
Covenant Presbyterian Church (OPC)
Hammond, WI, 54015