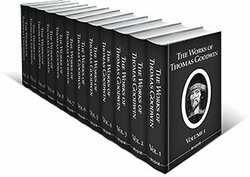 In Romans 8:29 the apostle Paul talks about people whom God "foreknew." This word is a very important one in a well-known verse: "…Those whom He foreknew, He also predestined to become conformed to the image of His Son, so that He would be the firstborn among many brethren…" (NASB). Paul uses the word "foreknew" in the same context as the word "predestined" because the two are very much related. Speaking of God's foreknowledge and of predestination, Puritan Thomas Goodwin wrote some helpful comments. Note how Goodwin ties it into the grace and love of God:
This their election, that makes them His, and is here signified by foreknowledge — 'whom he foreknew' — is a word appropriated to the elect and their election by God; and election is ascribed unto it, as in Rom. 8:29, 'Whom he did foreknow, he also did predestinate' and 1 Peter 1:1, 'Elect according to the foreknowledge of God the Father' that is, out of that special foreknowledge which God took of those whom He chose; even such a foreknowledge as is common to no other creatures or persons….
…And thus the sense or meaning of this foreknowledge riseth up to this, that those particular persons, whom out of pure grace and love, without any consideration of works of any kind that were to be in them, He casting His love freely upon them, did, from everlasting, and out of that love, choose to be His, and they are alone His people
Thomas Goodwin, The Works of Thomas Goodwin, vol. 9 (Edinburgh: James Nichol, 1864), 17.
Shane Lems
Covenant Presbyterian Church (OPC)
Hammond, WI, 54015