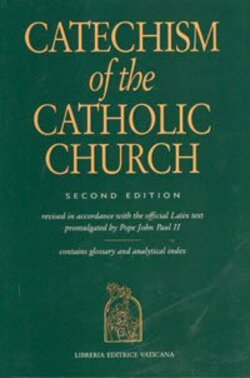 Many of us have heard or even used the phrase "hail Mary." It often refers to a long and risky throw in football, when the quarterback unleashes a monster toss hoping the receiver will catch it. This term, "hail Mary," is how the "Ave Maria" prayer in the Roman Catholic traiditon starts: "Hail, Mary, full of grace…" In fact, the Catechism of the Catholic Church has a short commentary on the Ave Maria. Here are some parts of that commentary:
Full of grace, the Lord is with thee. …Mary, in whom the Lord himself has just made his dwelling, is the daughter of Zion in person, the ark of the covenant, the place where the glory of the Lord dwells. She is "the dwelling of God … with men." Full of grace, Mary is wholly given over to him who has come to dwell in her and whom she is about to give to the world.
Holy Mary, Mother of God. …Because she gives us Jesus, her son, Mary is Mother of God and our mother; we can entrust all our cares and petitions to her: she prays for us as she prayed for herself: "Let it be to me according to your word." By entrusting ourselves to her prayer, we abandon ourselves to the will of God together with her: "Thy will be done."
Pray for us sinners, now and at the hour of our death: By asking Mary to pray for us, we acknowledge ourselves to be poor sinners and we address ourselves to the "Mother of Mercy," the All-Holy One. We give ourselves over to her now, in the Today of our lives. And our trust broadens further, already at the present moment, to surrender "the hour of our death" wholly to her care. May she be there as she was at her son's death on the cross. May she welcome us as our mother at the hour of our passing to lead us to her son, Jesus, in paradise.

Catholic Church, Catechism of the Catholic Church, 2nd Ed. (Washington, DC: United States Catholic Conference, 2000), 644.
To Protestant and and Reformed Christians today, this sounds terribly unbiblical (to put it mildly!). This view of Mary is not only unbiblical, it also detracts from the person and work of Christ, our one and only mediator and Savior. This is why we Reformed Christians say, confess, and believe the truth of the phrase "Solus Christus!" Here's how Martin Luther responded to such Roman Catholic teaching mentioned above:
They [the Pope and his teachers] declared also to the people, in their sermons, that the only Mediator between God and man, our Lord and Savior Jesus Christ, was a severe and an angry Judge; that he neither could nor would be reconciled with us, except we had other advocates and intercessors besides him.
By this doctrine people were seduced, and carried away to Heathenish idolatry; and they took their refuge in dead Saints that should help and deliver them, and made them to be their gods: in whom they put more trust and confidence than in our blessed Saviour Christ Jesus; and especially, they placed the Virgin Mary (instead of her son Christ) for a Mediatrix on the throne of grace.

Martin Luther and Antonius Lauterbach, The Familiar Discourses of Dr. Martin Luther, ed. Joseph Kerby, trans. Henry Bell, New Edition. (Lewes; London: Sussex Press; John Baxter; Baldwin, Cradock, and Joy; H. Mozley, 1818), 462.
Similarly, the Westminster Confession of Faith echoes the biblical teaching that we have only one mediator, Jesus Christ:
Religious worship is to be given to God, the Father, Son, and Holy Spirit; and to Him alone; (Matt. 4:10, John 5:23, 2 Cor. 13:14) not to angels, saints, or any other creature: (Col. 2:18, Rev. 19:10, Rom. 1:25) and, since the fall, not without a Mediator; nor in the mediation of any other but of Christ alone. (WCF XXI.2)
Yes, the Reformation still matters! We can be thankful that the reformers had the courage and conviction to stick with and teach the truths of Scripture. This glorifies our one and only Savior, Jesus Christ, who ever lives to make intercession for us as our one and only mediator.
Shane Lems
Covenant Presbyterian Church (OPC)
Hammond, WI, 54015