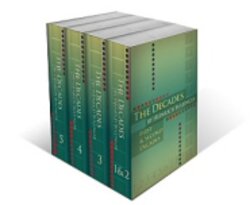 Here's a nice excerpt on justification by faith alone by Henry Bullinger. It's found in the first Decade of Bullinger's sermons. I've edited it slightly for readability:
But, honored brothers in the Lord, good works here come into no jeopardy to be set aside, because of this doctrine, which teaches that faith alone justifies. Thus did the apostles of Christ teach; why then should we not teach so too?

As for them that think this doctrine, whereby we do constantly affirm that faith alone without works doth justify, to be contrary to religion, let them blame the apostles of Christ, and not find fault with us. Moreover, whereas we say, that the faithful are justified by faith alone, or else by faith without works, we do not say, as many think we do, that faith is only alone (fidem esse solam), or utterly destitute of good works: for wheresoever faith is, there also it shews itself by good works; because the righteous cannot but work righteousness. But before he works righteousness, that is to say, does good works, he must of necessity be righteous: therefore the righteous does not attain to righteousness that goes before by works that follow after.

Wherefore that righteousness is attributed to grace: for the faithful are freely by grace justified in faith, according to that saying, "The just shall live by his faith;" and after that they are justified, they begin to bring forth the works of righteousness. Therefore, in this discourse I mean not to overthrow good works, which have their due place and dignity in the church among the faithful before the face of God: but my mind is, by all the means I may, to prove that the grace of God, and increase (meritum) of the Son of God, is overthrown and trodden under foot, when we join our merits and works to the merit of Christ, and to faith, by which we take hold on Christ.

For what can be more manifest than this saying of the blessed apostle? "If we be saved by grace, then not now works; for then grace is no more grace. But if we be saved by works, then is it now no grace; for the work is no more work." Rom. 11. Wherefore these two, grace and merit or work, cannot stand together. Therefore, lest we should overthrow the grace of God, and wickedly deny the fruit of Christ's passion, we do attribute justification unto faith only, because that faith attributs it to the mere grace of God in the death of the Son of God.
 Henry Bullinger, The Decades of Henry Bullinger: The First and Second Decades, ed. Thomas Harding (Cambridge: Cambridge University Press, 1849), 118–119.
Shane Lems
Covenant Presbyterian Church (OPC)
Hammond, WI, 54015