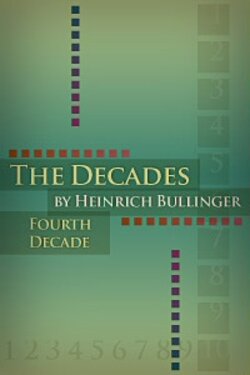 God is knowable. He has made himself known in and through creation but most specifically and clearly God has made himself known in his Word. Many people, however, think about God in their own terms as they wish. It's not only wrong to think our own independent thoughts about God, it is a dark and idolatrous path to follow. I appreciate how reformer Henry Bullinger (d.1575) explained this in a sermon called "Of the True Knowledge of God and of the Divine Ways to Know Him":
Let no man therefore, that goeth about to know any certainty of God, descend into himself to search him out with thoughts of his own; neither let him ground his opinion upon men's determinations and weak definitions: for otherwise he shall always worship the invention of his own heart, mere folly, trifles and foolish fantasies.

But on the other side again, the man cannot choose but think rightly, judge truly, and speak well of God, that attributeth nothing to himself, deviseth nothing of his own brain, nor followeth the toys of other men's inventing; but in all things giveth ear to the word of God, and followeth always his holy revelation. Therefore let this stand as it were for a continual rule, that God cannot be rightly known but by his word; and that God is to be received and believed to be such an one as he revealeth himself unto us in his holy word. For no creature verily can better tell what, and what kind of one God is, than God himself.

 Henry Bullinger, The Decades of Henry Bullinger: The Fourth Decade, ed. Thomas Harding (Cambridge: Cambridge University Press, 1851), 125.
Shane Lems
Covenant Presbyterian Church (OPC)
Hammond, WI, 54015