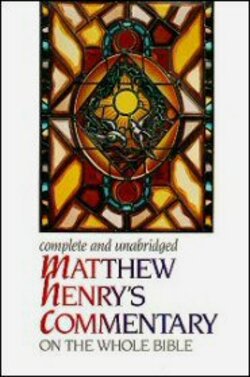 As everyone well knows, this virus situation has been a very difficult and complex issue for churches. It's difficult and complex because it has to do with a variety of issues, from health to politics to laws to biblical principles to various views on these issues. I don't want to comment on those things here, but I do want to encourage you, dear Christian, to be a blessing to your church familiy during this time. Be patient, humble, loving, sympathetic, and kind to your brothers and sisters as well as to your deacons, elders, and pastors. Wear these Christian virtues well!
In the last few months of my ministry so many people that I serve here have exhibited much patience and kindness as we've tried to navigate through this situation together. It's hard to explain how comforting and encouraging it is when a Christian says kind and loving words to his or her pastor. Proverbs 16:24 says it exactly right: "Gracious words are a honeycomb, sweet to the soul and healing to the bones" (NIV).
Of course, we should be all be encouraging to each other! Scripture commands members of Christ's church to be a blessing to his body. For one of many examples, Romans 14:19 says "Let us therefore make every effort to do what leads to peace and to mutual edification" (NIV). This very much applies to the situation we're in today! Rather than grumble, complain, and be critical, we should be peacemakers whose goal it is to encourage one another. In other words, we should build up, not tear down! Matthew Henry's comments on Romans 14:19 are a good meditation for us all:
Here is the sum of our duty towards our brethren:
(1.) We must study mutual peace. Many wish for peace, and talk loudly for it, that do not follow the things that make for peace, but the contrary. Liberty in things indifferent, condescension to those that are weak and tender, zeal in the great things of God wherein we are all agreed; these are things that make for peace. Meekness, humility, self-denial, and love, and the springs of peace, the things that make for our peace. We are not always so happy as to obtain peace; there are so many that delight in war: but the God of peace will accept us if we follow after the things that make for peace, that is, if we do our endeavour.
(2.) We must study mutual edification. The former [that is, peace] makes way for this. We cannot edify one another while we are quarrelling and contending. There are many ways by which we might edify one another, if we did but seriously mind it; by good counsel, reproof, instruction, example, building up not only ourselves, but one another, in our most holy faith. We are God's building, God's temple, and have need to be edified; and therefore must study to promote the spiritual growth one of another. None so strong but they may be edified; none so weak but may edify; and, while we edify others, we benefit ourselves.

Matthew Henry, Matthew Henry's Commentary on the Whole Bible: Complete and Unabridged in One Volume (Peabody: Hendrickson, 1994), 2235.
Shane Lems
Covenant Presbyterian Church (OPC)
Hammond, WI, 54015