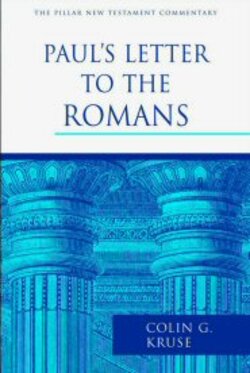 A few weeks ago I mentioned a basic Christian view of health: we don't worship our health or idolize it. Good health is not our chief end! In fact, if the time comes we're even called to lay down our life for our brother or sister as Jesus did for us (1 John 3:16).
Speaking of health, it's important for Christians to realize that some non-Christian views of health are also actually unhealthy and contradictory. For example, one expert might say that abortion is a healthy choice for a woman when in fact it is seriously unhealthy and results in a child's death. Similarly, another expert might say that homsexuality is a healthy lifestyle choice when experience proves it is unhealthy and Scripture says it is sinful. We need to be discerning when these "experts" tell us what is healthy! We mustn't conform our thoughts to unbiblical views of health no matter who says what.
This makes me think of Paul's great words in Romans 12:2: "Don't copy the behavior and customs of this world, but let God transform you into a new person by changing the way you think…." (NLT).
Here's how the NET translates it: "Do not be conformed to this present world, but be transformed by the renewing of your mind…."
Colin Kruse has some good comments on these verses:
…Spiritual worship [12:1] involves a refusal to be conformed to this age. The verb translated 'conform' means 'to be conformed to' or 'guided by'. It is found elsewhere in the NT only in 1 Peter 1:14 ('As obedient children, do not conform to the evil desires you had when you lived in ignorance'), where it carries a meaning similar to that in 12:2. In the case of 12:2 conformity to the values of this (evil) age is meant, while in the case of 1 Peter 1:14 conformity to the sort of evil desires that predominated prior to conversion is intended. Those who render spiritual worship to God resist all such pressures to conform.
The word translated 'mind' in 12:2 is capable of conveying various nuances of meaning: the faculty of intellectual perception (intellect), the way of thinking (attitude), or the result of thinking (thought, opinion, decree). Paul's exhortation in 12:2 is that his audience's way of thinking (and the thoughts they have as a result) ought not to be influenced by the world's way of thinking but rather be transformed by the renewal of their minds. The word translated 'renewal' is found here for the first time in Greek literature. Elsewhere in the NT it is found only in Titus 3:5b: 'He saved us through the washing of rebirth and renewal by the Holy Spirit'. Paul's meaning here in 12:2 would appear to be that believers are to allow their way of thinking to be renewed by the Spirit of God in the light of the gospel. This will mean the reversal of the effects of the fall that resulted in humanity being handed over by God to a 'depraved mind' (1:28).

Colin G. Kruse, Paul's Letter to the Romans, ed. D. A. Carson, The Pillar New Testament Commentary (Cambridge, U.K.; Nottingham, England; Grand Rapids, MI: William B. Eerdmans Publishing Company; Apollos, 2012), 465.
I also appreciate John Stott's comments on this verse:
This is Paul's version of the call to nonconformity and to holiness which is addressed to the people of God throughout Scripture. For example, God's word came to Israel through Moses: 'You must not do as they do … in the land of Canaan where I am bringing you. Do not follow their practices. You must obey my laws.…' Another example is found in the Sermon on the Mount. Surrounded by the false devotion of both Pharisees and pagans, Jesus said to his disciples: 'Do not be like them.' 'We are not to be like a chameleon which takes its colour from its surroundings.' And now Paul issues the same summons to the people of God not to be conformed to the prevailing culture, but rather to be transformed. Both verbs are present passive imperatives and denote the continuing attitudes which we are to retain. We must go on refusing to conform to the world's ways and go on letting ourselves be transformed according to God's will. J. B. Phillip's paraphrase catches the alternative: 'Don't let the world around you squeeze you into its own mould, but let God remould your minds from within.'

John R. W. Stott, The Message of Romans: God's Good News for the World, The Bible Speaks Today (Leicester, England; Downers Grove, IL: InterVarsity Press, 2001), 322–323.
As you probably know, Paul goes on in Romans 13 to talk about submitting to the governing authorities. There's a Christian balance here: we should submit to authorities in this world, but it doesn't mean we conform our thinking to the ways and customs of this world. Ultimately, we want to please God by discerning his will – what is good, acceptable, and perfect (Rom 12:3). To glorify God and enjoy him forever is our chief end!
Shane Lems
Hammond, WI, 54015