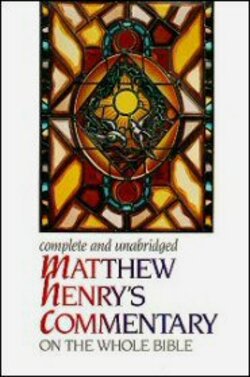 Here is something Paul wrote to tell Christians not to use their rights or freedoms to cause other Christians to stumble:
"But you must be careful so that your freedom does not cause others with a weaker conscience to stumble.  For if others see you—with your "superior knowledge"—eating in the temple of an idol, won't they be encouraged to violate their conscience by eating food that has been offered to an idol? So because of your superior knowledge, a weak believer for whom Christ died will be destroyed. And when you sin against other believers by encouraging them to do something they believe is wrong, you are sinning against Christ"

1 Cor. 8:9-12 NLT
It's a very important biblical teaching to say the least! Matthew Henry's comments on these verses are a great help in understanding Paul's teaching. Note Henry's excellent emphasis on love:
Note, Those whom Christ hath redeemed with his most precious blood should be very precious and dear to us. If he had such compassion as to die for them, that they might not perish, we should have so much compassion for them as to deny ourselves, for their sakes, in various instances, and not use our liberty to their hurt, to occasion their stumbling, or hazard their ruin. That man has very little of the Spirit of the Redeemer who had rather his brother should perish than himself be abridged, in any respect, of his liberty.

He who hath the Spirit of Christ in him will love those whom Christ loved, so as to die for them, and will study to promote their spiritual and eternal warfare, and shun every thing that would unnecessarily grieve them, and much more every thing that would be likely to occasion their stumbling, or falling into sin.

The hurt done to them Christ takes as done to himself: When you sin so against the weak brethren and wound their consciences, you sin against Christ, v. 12. Note, Injuries done to Christians are injuries to Christ, especially to babes in Christ, to weak Christians; and most of all, involving them in guilt: wounding their consciences is wounding him. He has a particular care of the lambs of the flock: He gathers them in his arm and carries them in his bosom, Isa. 60:11.

Strong Christians should be very careful to avoid what will offend weak ones, or lay a stumbling-block in their way. Shall we be void of compassion for those to whom Christ has shown so much? Shall we sin against Christ who suffered for us? Shall we set ourselves to defeat his gracious designs, and help to ruin those whom he died to save?

 Matthew Henry, Matthew Henry's Commentary on the Whole Bible: Complete and Unabridged in One Volume (Peabody: Hendrickson, 1994), 2259.
Shane Lems
Covenant Presbyterian Church (OPC)
Hammond, WI, 54015