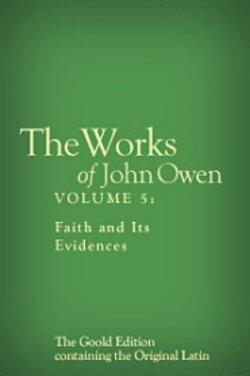 When the Westminster Confession explains justifying faith, it uses the term "receiving."  Here's chapter XI.2: "Faith, thus receiving and resting on Christ and his righteousness, is the alone instrument of justification…" (emphasis mine).  The Heidelberg Catechism also uses this word in answer 30: "For either Jesus is not a complete Savior, or they who by true faith receive this Savior must have in him all that is necessary to their salvation" (emphasis mine).  Are there biblical reasons to use the phrase "receiving Christ" when talking about faith?  Yes, for sure!  Here's how John Owen nicely explained it:
That faith whereby we are justified is most frequently in the New Testament expressed by receiving…  First, That it is so expressed with respect unto the whole object of faith, or unto all that does any way concur unto our justification; for we are said to receive Christ himself: "As many as received him, to them gave he power to become the sons of God," John 1:12; "As ye have received Christ Jesus the Lord," Col. 2:6.  In opposition hereunto unbelief is expressed by not receiving of him, John 1:11, 3:11, 12:48, 14:17.

And it is a receiving of Christ as he is "The Lord our Righteousness," as of God he is made righteousness unto us. And as no grace, no duty, can have any co-operation with faith herein — this reception of Christ not belonging unto their nature, nor comprised in their exercise — so it excludes any other righteousness from our justification but that of Christ alone; for we are "justified by faith."

Faith alone receiveth Christ; and what it receives is the cause of our justification, whereon we become the sons of God. So we "receive the atonement" made by the blood of Christ, Rom. 5:11; for "God hath set him forth to be a propitiation through faith in his blood." And this receiving of the atonement includes the soul's approbation of the way of salvation by the blood of Christ, and the appropriation of the atonement made thereby unto our own souls. For thereby also we receive the forgiveness of sins: "That they may receive forgiveness of sins …… by faith that is in me," Acts 26:18. In receiving Christ we receive the atonement; and in the atonement we receive the forgiveness of sins. But, moreover, the grace of God, and righteousness itself, as the efficient and material cause of our justification, are received also; even the "abundance of grace and the gift of righteousness," Rom. 5:17.

So that faith, with respect unto all the causes of justification, is expressed by "receiving;" for it also receiveth the promise, the instrumental cause on the part of God thereof, Acts 2:41; Heb. 9:15.
John Owen, The Works of John Owen, ed. William H. Goold, vol. 5 (Edinburgh: T&T Clark, n.d.), 291–292.
Shane Lems
Covenant Presbyterian Church (OPC)
Hammond, WI, 54015