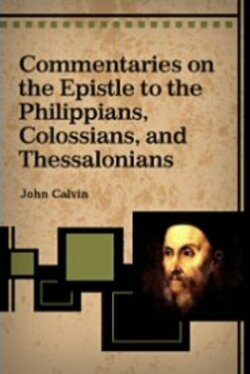 The Christians from the church plant in Thessalonica didn't have perfectly orthodox views on eschatology (cf. 1 Thes. 4:13ff; 2 Thes. 2:1ff).  That's one reason Paul and his missionary team wrote them two letters soon after the church was planted.  But the Christians there in Thessalonica did get the basics of eschatology right.  When they came to faith in the living and true God, they began looking forward to Jesus' return: "...You turned to God…to wait for his Son from heaven, whom he raised from the dead – Jesus, who delivers us from the coming wrath" (1 Thes. 1:9-10 NIV).  Speaking of Christ's return to bring his people full redemption, here are Calvin's wonderful comments.  While reading Calvin's comments, remember this biblical Christian prayer: "Come, Lord Jesus" (Rev. 22:20).
…Waiting for Christ. For unless we are stirred up to the hope of eternal life, the world will quickly draw us to itself. For as it is only confidence in the Divine goodness that induces us to serve God, so it is only the expectation of final redemption that keeps us from giving way. Let every one, therefore, that would persevere in a course of holy life, apply his whole mind to an expectation of Christ's coming.

It is also worthy of notice, that he uses the expression waiting for Christ, instead of the hope of everlasting salvation. For, unquestionably, without Christ we are ruined and thrown into despair, but when Christ shews himself, life and prosperity do at the same time shine forth upon us. Let us bear in mind, however, that this is said to believers exclusively, for as for the wicked, as he will come to be their Judge, so they can do nothing but tremble in looking for him.
 John Calvin and John Pringle, Commentaries on the Epistles of Paul the Apostle to the Philippians, Colossians, and Thessalonians (Bellingham, WA: Logos Bible Software, 2010), 246.
Shane Lems
Covenant Presbyterian Church (OPC)
Hammond, WI, 54002