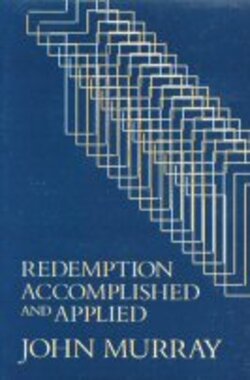 More than a few times in the New Testament John writes about being born of the Spirit or born of God (e.g. John 1:13, John 3:5-8, 1 John 2:29, 3:9, etc.).  We call this regeneration, a work of God's power and grace in giving spiritual life to someone who was dead in sin.  The Holy Spirit is the one who powerfully changes dead hearts and gives them life, repentance, and faith.  I appreciate how John Murray wrote about this in Redemption Accomplished and Applied when he discussed John 3:8 ("The wind blows wherever it pleases. You hear its sound, but you cannot tell where it comes from or where it is going. So it is with everyone born of the Spirit" NIV):
…We are instructed by our Lord that for entrance into the kingdom of God we are wholly dependent upon the action of the Holy Spirit, an action of the Holy Spirit which is compared to that on the part of our parents by which we were born into the world. We are as dependent upon the Holy Spirit as we are upon the action of our parents in connection with our natural birth. We were not begotten by our father because we decided to be. And we were not born of our mother because we decided to be. We were simply begotten and we were born. We did not decide to be born.

This is the simple but too frequently overlooked truth which our Lord here teaches us. We do not have spiritual perception of the kingdom of God nor do we enter into it because we willed to or decided to. If this privilege is ours it is because the Holy Spirit willed it and here all rests upon the Holy Spirit's decision and action. He begets or bears when and where he pleases. Is this not the burden of verse 8? Jesus there compares the action of the Spirit to the action of the wind. The wind blows—this serves to illustrate the factuality, the certainty, the efficacy of the Spirit's action. The wind blows where it wills—this enforces the sovereignty of the Spirit's action. The wind is not at our beck and call; neither is the regenerative operation of the Spirit. "Thou canst not tell whence it cometh, and whither it goeth"—the Spirit's work is mysterious. All points up the sovereignty, efficacy, and inscrutability of the Holy Spirit's work in regeneration.

It is the Holy Spirit who effects this change. He effects it because he is the source of it. He effects it by the mode of generation. And since he effects it by this mode he is the sole author and active agent.

It has often been said that we are passive in regeneration. This is a true and proper statement. For it is simply the precipitate of what our Lord has taught us here. We may not like it. We may recoil against it. It may not fit into our way of thinking and it may not accord with the time-worn expressions which are the coin of our evangelism. But if we recoil against it, we do well to remember that this recoil is recoil against Christ. And what shall we answer when we appear before him whose truth we rejected and with whose gospel we tampered? But blessed be God that the gospel of Christ is one of sovereign, efficacious, irresistible regeneration. If it were not the case that in regeneration we are passive, the subjects of an action of which God alone is the agent, there would be no gospel at all. For unless God by sovereign, operative grace had turned our enmity to love and our disbelief to faith we would never yield the response of faith and love.

 John Murray, Redemption: Accomplished and Applied (Grand Rapids, MI; Cambridge, UK: William B. Eerdmans Publishing Company, 1955), 99–100.
Shane Lems
Covenant Presbyterian Church (OPC)
Hammond, WI, 54015