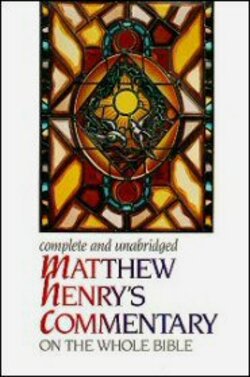 In 1 Corinthians 11:29, in the middle of Paul's discussion of the Lord's Supper debacle in the Corinthian church, he wrote this: "For the one who eats and drinks without careful regard for the body eats and drinks judgment against himself" (NET). It's not uncommon for Christians to read this text and think: "If I come to this table in an unworthy manner, I could face God's eternal judgment and wrath!  If I don't examine myself enough, or if I do it wrong, this could mean condemnation and hell for me."  In fact, some Christians simply stay away from the table because they have these kinds of thoughts.
However, in 1 Corinthians 11:29 Paul is not talking about eternal condemnation or eternal judgment. He's talking about temporal and physical judgment; that is, weakness, sickness, and even death (v 30).  In fact, Paul goes on to say that this "judgment" is God's fatherly discipline (think Heb. 12:6) to prevent his people from falling into the condemnation that the unbelieving world will face (11:32).
Matthew Henry explains this well:
Note, A careless and irreverent receiving of the Lord's supper may bring temporal punishments. Yet the connection seems to imply that even those who were thus punished were in a state of favor with God, at least many of them: They were chastened of the Lord, that they should not be condemned with the world, v. 32. Now divine chastening is a sign of divine love: Whom the Lord loveth he chasteneth (Heb. 12:6), especially with so merciful a purpose, to prevent their final condemnation. In the midst of judgment, God remembers mercy: he frequently punishes those whom he tenderly loves. It is kindness to use the rod to prevent the child's ruin. He will visit such iniquity as this under consideration with stripes, and yet make those stripes the evidence of his lovingkindness. Those were in the favor of God who yet so highly offended him in this instance, and brought down judgments on themselves; at least many of them were; for they were punished by him out of fatherly good-will, punished now that they might not perish forever. Note, It is better to bear trouble in this world than to be miserable to eternity. And God punishes his people now, to prevent their eternal woe.
That's excellent and worth reading a few times in case we need correction in this area of our Christian thinking about Communion.
The above quote is found in Henry, Matthew. Matthew Henry's Commentary on the Whole Bible: Complete and Unabridged in One Volume. Peabody: Hendrickson, 1994.
Shane Lems
Covenant Presbyterian Church (OPC)
Hammond, WI, 54015