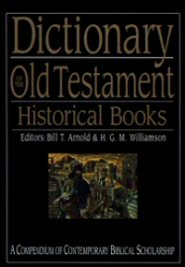 Hezekiah was one of those kings of Judah that really sticks out in the biblical record.  And he sticks out in a good way.  The author of Kings, the Chronicler, and the prophecies of Isaiah contain quite a bit of information on king Hezekiah. His story, reign, and literary references are not just coincidental or bare history.  Instead, the authors of these stories in some way portray Hezekiah as a "second David," as Iain Provan noted in his excellent article on Hezekiah in the NIDOTTE.  If you want a good summary of Hezekiah's reign and a biblical commentary on it, check out Provan's article.  He even gives  a helpful list of parallels between Hezekiah and Jesus.
Speaking of helpful resources on Hezekiah, Bill Arnold's "Hezekiah" contribution to the Dictionary of the Old Testament Historical Books is also very much worth reading.  Here's his conclusion, which is similar to Provan's:
The biblical materials devoted to Hezekiah's reign are clearly less concerned with these historical specifics and more interested in his religious reforms and individual trust in Yahweh. Today's historians can only conclude that his foreign policies were disastrous for Judah, resulting in the loss of Judah's territories, mass deportations and the subjection of Judah to Assyrian rule.

But the Bible's undaunted adulation of Hezekiah is related to the fact that he survived the most direct encounter Judah had with Assyrian might. Jerusalem was spared Sennacherib's sword, and regardless of the tribute it cost or the specifics of the Assyrian army's miraculous withdrawal (2 Kings 19:35–36; 2 Chron 32:21; Herodotus Hist. 2.141), the reign of Hezekiah is interpreted and evaluated in this light (2 Kings 18:3; 2 Chron 29:2). This heroic portrait emerges in the biblical materials, creating a trajectory from Isaiah and 2 Kings to 2 Chronicles, continuing into the early rabbinic and Christian literature, resulting in messianic dimensions for the figure of King Hezekiah.

Contributing to this imagery of devout Hezekiah are traditions of his support of ancient Israel's wisdom literature (Prov 25:1), his reliance on prayer (2 Kings 19:14–19; 20:2–3; 2 Chron 32:20, 24) and certainly his religious reforms. But central to all of this is Hezekiah's unwavering trust in Yahweh to deliver. A reverberating theme of these texts is Hezekiah's reliance or "trust" in Yahweh. The verb bāṭaḥ, "trust," occurs eighteen times in the texts devoted to Hezekiah (2 Kings 18:5, 19, 20, 21 (2x), 22, 24, 30; 19:10; 2 Chron 32:10; Is 36:4, 5, 6 (2x), 7, 9, 15; 37:10), representing perhaps the greatest concentration of the theme of OT faith in any of its narrative compositions. Trust is at the root of Hezekiah's opposition to idolatry (2 Kings 18:4–5), his observance of Mosaic law (2 Kings 18:6) and his attitudinal disposition of dependence on Yahweh for deliverance (2 Kings 18:30).
The Dictionary of the Old Testament: Historical Books, p. 411.
Shane Lems
Hammond, WI, 54002