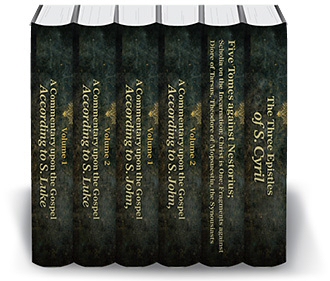 I've come to appreciate Cyril of Alexandria's 5th-century commentary on Luke.  I don't necessarily agree with everything in it, but it is interesting, edifying, and enlightening.  While studying the account of Jesus casting the demon out of the man in the synagogue (Lk 4:33-35; cf. Mk 1:33-26), I came across these helpful comments by Cyril.
The evil demons therefore were cast out, and made moreover to feel how invincible is His might: and being unable to bear the conflict with Deity, they exclaimed in imperious and crafty terms, "Let us alone: what is there between us and Thee?" meaning thereby, Why dost Thou not permit us to keep our place, whilst Thou art destroying the error of impiety?

But they further put on the false appearance of well-sounding words, and call Him the Holy One of God. For they supposed that by this specious kind of language they could excite the desire of vainglory, and thereby prevent His rebuking them, returning as it were one kindness for another. But though he be crafty, he will fail of his prey: for "God is not mocked;" and so the Lord stops their impure tongues, and commands them to depart from those possessed by them.

And the bystanders being made witnesses of so great deeds, were astonished at the power of His word. For He wrought His miracles, offering up no prayer, to ask of any one else at all the power of accomplishing them, but being Himself the living and active Word of God the Father, by Whom all things exist, and in Whom all things are, in His own person He crushed Satan, and closed the profane mouth of impure demons.
Cyril, Commentary on Luke, Sermon XII.
Shane Lems
Covenant Presbyterian Church (OPC)
Hammond, WI, 54015