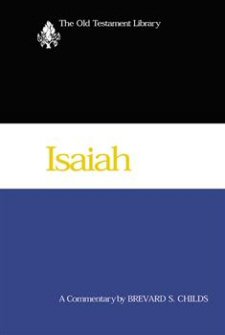 Isaiah 9:2-7 is a great prophetic promise that God would send a great light and much joy to people walking in death's dark shadow.  This light and joy have to do with the birth of a son who is given royal names as he takes the throne of David forever to establish peace and justice.  From a New Testament perspective this Son, of course, is Jesus the Messiah.  I like how Brevard Childs summarized these verses:
Earlier we described the movement from the promise of Immanuel in 7:14 to a clearly messianic interpretation of his role in 8:8, 11. Now the son is described as coming in the period of Israel's deepest humiliation: "The people walking in darkness have seen a great light." The royal titles of kingship are conferred upon him: "Wonderful Counsellor, Mighty God, Everlasting Father, Prince of Peace." Each name brings out some extraordinary quality for the divinely selected ruler: a counselor of unique wisdom and abundant power, endowed with enduring life, and the bringer of eternal peace. The description of his reign makes it absolutely clear that his role is messianic. There is no end to his rule upon the throne of David, and he will reign with justice and righteousness forever. Moreover, it is the ardor of the Lord of hosts who will bring this eschatological purpose to fulfillment. The language is not just of a wishful thinking for a better time, but the confession of Israel's belief in a divine ruler who will replace once and for all the unfaithful reign of kings like Ahaz.
 Brevard S. Childs, Isaiah: A Commentary, ed. William P. Brown, Carol A. Newsom, and Brent A. Strawn, 1st ed., The Old Testament Library (Louisville, KY: Westminster John Knox Press, 2001), 80–81.
Shane Lems
Hammond, WI, 54015