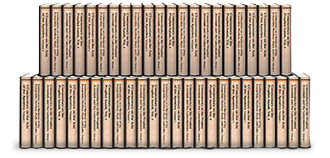 The Ethiopian eunuch in Acts 8 can teach us today quite a bit about reading Scripture.  While on the long ride home from Jerusalem to Ethiopia, this man was reading Isaiah (presumably someone else was driving!).  He kept reading even though he didn't understand it all.  When Philip asked him about the text, the eunuch admitted he needed someone to guide or lead him in reading the prophet.  He asked Philip about the text as they sat together there in the chariot.  Luke tells us that Philip answered by preaching the gospel about Jesus beginning with Isaiah 53.  I really like how John Calvin commented on this:
Most excellent modesty of the eunuch, who doth not only permit Philip, who was one of the common sort, to question with him, but doth also willingly confess his ignorance. And surely we must never hope that he will ever show himself apt to be taught who is puffed up with the confidence of his own wit. Hereby it cometh to pass that the reading of the Scriptures doth profit so few at this day, because we can scarce find one amongst a hundred who submitteth himself willingly to learn. For whilst all men almost are ashamed to be ignorant of that whereof they are ignorant, every man had rather proudly nourish his ignorance than seem to be scholar to other men. Yea, a great many take upon them haughtily to teach other men. Nevertheless, let us remember that the eunuch did so confess his ignorance, that yet, notwithstanding, he was one of God's scholars when he read the Scripture.

This is the true reverence of the Scripture, when as we acknowledge that there is that wisdom laid up there which surpasseth all our senses; and yet, notwithstanding, we do not loathe it, but, reading diligently, we depend upon the revelation of the Spirit, and desire to have an interpreter given us.
 John Calvin and Henry Beveridge, Commentary upon the Acts of the Apostles, vol. 1 (Bellingham, WA: Logos Bible Software, 2010), 354.
Shane Lems
Covenant Presbyterian Church (OPC)
Hammond, WI, 54015