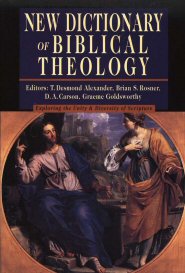 Hospitality is definitely something that Christians should practice and show.  Hopsitality is part of Christian ethics since there are clear commands in Scripture for followers of Jesus to be hospitable (e.g. Rom. 12:13b, 1 Pet. 4:9).  However, Scripture doesn't give a detailed definition of hospitality.  Hospitality does mean that we lovingly welcome guests and show kindness to them, but there are not a series of specific commands in the Bible telling us exactly how to show hospitality. This is important to remember.  It'll free us from unbiblical expectations in showing hospitality and it will keep us from trying to measure up to how others show hospitality.
For example, there are books and articles that give stories of how certain Christians show hospitality.  They'll talk about how they make certain foods, play certain games, stick to certain traditions, and even open their doors to anyone and everyone.  Those things are fine and good for some people, but not for all people.  Thankfully you're not called to show hospitality exactly like other Christians show it.  Instead, you have to show hospitality like the Bible commands.  Since the Bible doesn't give specific details about showing hospitality, this means you can do it in ways that suits your personality, your situation in life, and the gifts that God has given you.  You don't have to be able to cook or bake to show hospitality, nor do you need to have a perfectly clean or large home to show hospitality.  If you have children you might not want to let shady people in your home.  You can even show hospitality in places outside your home.  (Abraham fed his guests while they were under a tree.  Jesus didn't even own a home and he was very welcoming to various people.)  If you read a book on hospitality and it makes you think, "I can't do it like that!", don't worry, you don't have to!
I like the New Dictionary of Biblical Theology's entry on hospitality.  I can't put the whole thing here, but I'll give a few excerpts that I appreciated:
Hospitality is at the heart of the gospel and practice of the early church; its themes and language pervade the NT. Implicit in the stories of Jesus and in NT descriptions of human relationships with God and other people, hospitality is also explicitly required and commended in practice. Although there is no word for hospitality in the Hebrew vocabulary, the practice is evident in the welcome, food, shelter and protection-asylum that guests received in OT times. Commands in the Torah and exhortations in the prophets to care for strangers attest to the importance of hospitality in the OT. Narratives demonstrate that hospitality was closely connected to the recognition of Yahweh's lordship and to covenant loyalty. Stories provide evidence of God's presence and provision in the context of hospitality.

…The Greek word for hospitality, philoxenia, is used in Romans 12:13, Hebrews 13:2, 1 Peter 4:9, 1 Timothy 3:2 and Titus 1:8. It combines the general Greek word for love or affection, phileō, which denotes love among people connected by kinship or faith, and the word for stranger, xenos. Hospitality is a concrete and personal expression of Christian love, intended to include strangers in a circle of care. Hospitality, though important, could also become burdensome; practices were developed to limit abuses (letters of reference; Acts 18:27; Rom. 16:1–2).

…In Romans 15:7, Paul urged believers to 'welcome one another' as Christ had welcomed them. The experience of divine hospitality and the practice of the early church were dynamically related.
 C. D. Pohl, "Hospitality," in New Dictionary of Biblical Theology, ed. T. Desmond Alexander and Brian S. Rosner, electronic ed. (Downers Grove, IL: InterVarsity Press, 2000).
Shane Lems
Covenant Presbyterian Church (OPC)
Hammond, WI, 54015