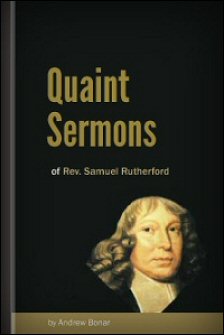 One theme in Scripture that beautifully describes our Lord is the fact that he is the great physician. In Exodus 15 Yahweh is called the healer. The Psalms talk about God binding up the brokenhearted while Isaiah says that the Messiah heals us by his wounds. Jesus himself said that the sick are people who need a physician. He brings healing, wholeness, and health to our souls by his atoning work on the cross for us. It also has much to do with the free offer of the gospel. Here are some comments on this theme from some Christian theologians from the past:
Have mercy on me, O Lord! Alas for me! Behold, I do not hide my wounds: Thou art the Physician, I am a sick man; Thou art merciful, I am a miserable man. (Augustine, Confessions)
Lord ready to forgive all such as come to Him in humility, He is a physician who will take sick folks in hand to heal them who have no money to give for their cure. He is indeed the poor man's physician. He seeks no more of us, but only to tell Him that we are sick.

Samuel Rutherford, Quaint Sermons of Samuel Rutherford (London: Hodder and Stoughton, 1885), 335.
Christ is not only the only physician, and one able to heal with certainty all our maladies, but he is accessible to every one and at all times. It is not any one form of spiritual disease, or any one degree of it, but all forms and all degrees. Any one in the last stage of spiritual death may come to him with the certainty of being received and cured. He demands no conditions. He asks no terms. He requires no preparation, and will receive no recompense.

Charles Hodge, Princeton Sermons (London; Edinburgh; New York: Thomas Nelson and Sons, 1879), 58.
Shane Lems
Covenant Presbyterian Church (OPC)
Hammond, WI, 54015