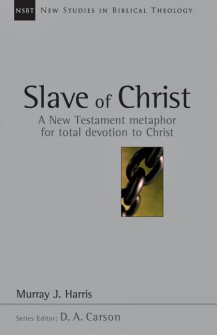 One aspect of the Christian's identity is being a servant or slave of Christ (1 Cor. 6:20, Col. 4:12, 1 Tim. 4:6, etc).  Although being a slave typically isn't a good thing, when a person is a slave of Christ it is totally good in every way.  The Christian has been set free by Christ, he belongs to Christ, and Christ is his Lord, King, Priest, Prophet, and Friend (etc.).  In 
Slave of Christ
, Murray Harris also mentions that Christ protects his servants:
If the essence of Christianity is belonging to Christ (Rom. 14:8; 1 Cor. 3:23), and the purchase price was blood (Rev. 5:9), there can be no doubt that Christ, as the Purchaser, has a vested interest in protecting his property (cf. Acts 9:4-5).  For instance, in the high priestly prayer of John 17, Jesus affirms that during his ministry he had protected and guarded (ephylaxa) his followers by mediating the revelation of his Father ('in the name you gave me', v 12; cf. 1:18, 14:9), and prays that after his return to heaven his Father may keep them fully true to the revelation he had brought them (v. 11) and protect them from the evil one (v. 15; cf. Matt. 6:13).  Paul refers to this protective role of a kyrios when he reassures the Thessalonians that 'the Lord (kyrios) is to be relied on, and he will give you strength and protect (phylaxei) you from the evil one' (2 Thess. 3:3, Goodspeed).
This is one of the blessed aspects of being a slave of Christ: he will protect you and preserve you. If you belong to Christ, you will forever belong to him!
Shane Lems
Hammond, WI, 54015