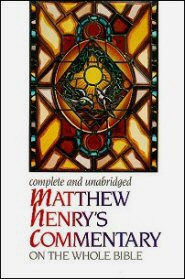 In 1 Peter 2:4 the apostle calls believers "a holy priesthood" (
ἱεράτευμα ἅγιον).  This is a rich concept that has its roots in the Old Testament.  A lot could be said about it!  Matthew Henry gave a helpful five point application of what it means that Christians are "a holy priesthood":
(1.) All sincere Christians have in them a principle of spiritual life communicated to them from Christ their head: therefore, as he is called a living stone, so they are called lively, or living stones; not dead in trespasses and sins, but alive to God by regeneration and the working of the divine Spirit.

(2.) The church of God is a spiritual house. The foundation is Christ, Eph. 2:22. It is a house for its strength, beauty, variety of parts, and usefulness of the whole. It is spiritual foundation, Christ Jesus,—in the materials of it, spiritual persons,—in its furniture, the graces of the Spirit,—in its connection, being held together by the Spirit of God and by one common faith,—and in its use, which is spiritual work, to offer up spiritual sacrifices. This house is daily built up, every part of it improving, and the whole supplied in every age by the addition of new particular members.

(3.) All good Christians are a holy priesthood. The apostle speaks here of the generality of Christians, and tells them they are a holy priesthood; they are all select persons, sacred to God, serviceable to others, well endowed with heavenly gifts and graces, and well employed.

(4.) This holy priesthood must and will offer up spiritual sacrifices to God. The spiritual sacrifices which Christians are to offer are their bodies, souls, affections, prayers, praises, alms, and other duties.

(5.) The most spiritual sacrifices of the best men are not acceptable to God, but through Jesus Christ; he is the only great high priest, through whom we and our services can be accepted; therefore bring all your oblations to him, and by him present them to God.
Matthew Henry, Matthew Henry's Commentary on the Whole Bible: Complete and Unabridged in One Volume (Peabody: Hendrickson, 1994), 2426.
Shane Lems
Covenant Presbyterian Church (OPC)
Hammond, WI, 54015