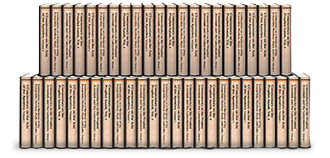 Of the various aspects of John Calvin's writings that I appreciate, I always love to hear him talk about modesty and humility when it comes to the study and interpretation of God's Word.  More than a few times he mentions how we should never go further than God's Word because that's dangerous territory.  Here's a similar exhortation from his commentary on 1 Peter 1:10-12:
…He [Peter] does not say that the prophets searched according to their own understanding as to the time when Christ's kingdom would come, but that they applied their minds to the revelation of the Spirit. Thus they have taught us by their example a sobriety in learning, for they did not go beyond what the Spirit taught them. And doubtless there will be no limits to man's curiosity, except the Spirit of God presides over their minds, so that they may not desire anything else than to speak from him. And further, the spiritual kingdom is a higher subject than what the human mind can succeed in investigating, except the Spirit be the guide. May we also therefore submit to his guidance.
John Calvin, Commentaries on the Catholic Epistles (Bellingham, WA: Logos Bible Software, 2010), 39.
Shane Lems
Hammond, WI, 54015