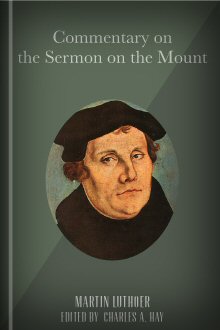 Martin Luther, in his Commentary on the Sermon on the Mount, noted how some people build their house upon the sand by resting on their own works or merits for acceptance with God.  Luther then gave a helpful insight from the life and faith of Bernard of Clairvaux:
St. Bernard himself had also to feel and acknowledge this, who had nevertheless led a very strict life, with praying, fasting, bodily mortification, etc., so that he was deficient in no respect, and served as an example for all others, so that I know of no one among the monks who wrote or lived better than he. Yet, when he came to die, he had himself to pronounce this judgment upon his entire holy life: 'O, I lived a damnable life, and spent my life shamefully!' Ah, how so, dear St. Bernard? You were surely a pious monk all your life. Is then chastity, obedience, your preaching, fasting, praying, not an admirable thing? No (says he,) it is all lost and belongs to the devil. There comes the wind and rain, and throws foundation, basis and building all into a heap, so that he would have had to be eternally damned, by his own judgment, if he had not turned about, and, made wiser by his loss, deserted monkery, seized upon another foundation and clung to Christ, and been kept in the faith that the children use in their prayers, when he said: "Although I am not worthy of eternal life, nor can attain it by my own merit, yet my Lord Christ has a double right to it, once as Lord and heir to it, inherited from eternity; secondly, attained through his suffering and death. The first he retains for himself; the other he bestows upon me," etc.
 Martin Luther, Commentary on the Sermon on the Mount, trans. Charles A. Hay (Philadelphia: Lutheran Publication Society, 1892), 487–488.
Shane Lems